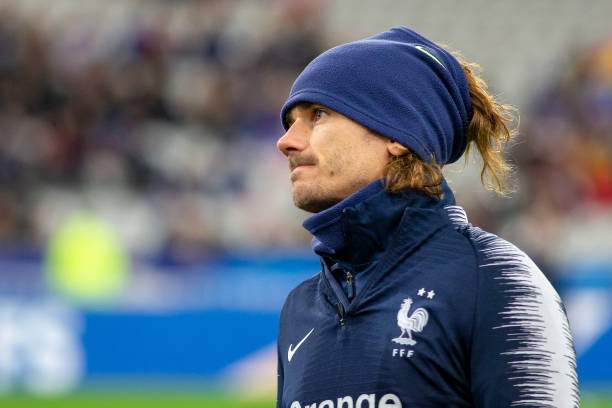 Barcelona summer signing Antoine Griezmann has revealed that he is working towards earning the trust of his new teammates.
The Frenchman joined the Catalans from Atletico Madrid in a deal valued around £107.6 million but has failed to hit the ground running so far.
Griezmann has scored just four goals and three assists in eleven La Liga appearances, but the star admits it is not easy adjusting to new tactics.
The 27-year-old was on target for France in their 2-0 win over Albania in their Euro 2020 qualifier Arena Kombetare on Sunday.
He told Telefoot: "It's not the easiest place to play. "It's a new club, a different club, new tactics. But you have to work, I'm proud of where I am.
"They believe in me. I have to win the trust of the team and I will be ready.
"I'm more of a team player, in the way try to manage the movements of others and [in the way I] try to be of use to my teammates.
"And If I can score then it's much better, but it's not my main aim. If we get the three points, I'm happy with myself."
Barcelona sporting director Eric Abidal speaking to SPORT said: "He's a player I speak with a lot. He's in a different position. He knows it's complicated to adapt.
"Here the movements are different, but he's a player that can add a lot and the coach knows that.
Defensively he brings a lot and he can play in many positions.
"He came because he wants to win the Champions League. He knows he's not at his best and that's only fixed by working hard.
"Griezmann is an intelligent player and the important thing is to know what you can add to the team in the position you are playing."
Abidal added that Griezmann's integration with the rest of the players will take a lot of hard work to achieve: "It's very difficult to manage. The solution is hard work. Time will tell.
"Top players have come here and not adapted in the first year. You have to have patience. Barcelona's philosophy is not that easy."