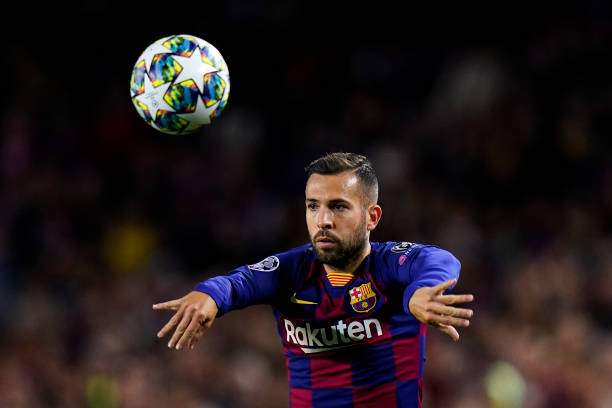 Barcelona superstar Jordi Alba is one of the best left-backs in the world due to the fact that there is nothing he cannot do.
His overlapping skills are still top-notch despite advancing in age but the Spanish born defender doesn't own a driving license.
Having joined the Catalans in the summer of 2012 in a deal around €14 million from Valencia, Alba has since then established himself as a key member of the team.
Featuring in well over 300 matches for the Camp Nou outfit - with nothing less than 70 caps for the Spanish national team.
Alba has won five La Liga titles, one Champions League and several other domestic and continental titles during his seven-year reign so far at the club.
Meanwhile, his dad has been driving him to training every time according to the information credited to teammate Gerard Pique who reportedly said this on a late-night Spanish television show, 'La Resistencia'.
The interviewer asked Pique how Ansu Fati gets to training and he revealed his dad brings him - which is the same way Alba does. "His Dad brings him," he said. "Just like Jordi Alba."
The former Valencia defender earns about £140,000-per-week and yet depends on his dad to get to training every day.
Alba suffered a hamstring relapse in Barcelona goalless draw against Slavia Praha at Camp Nou earlier this month and was replaced at half time by Sergi Roberto.
The defender has made nine appearances for his club in all competition with a goal to his credit but his return date is not visible at the moment.