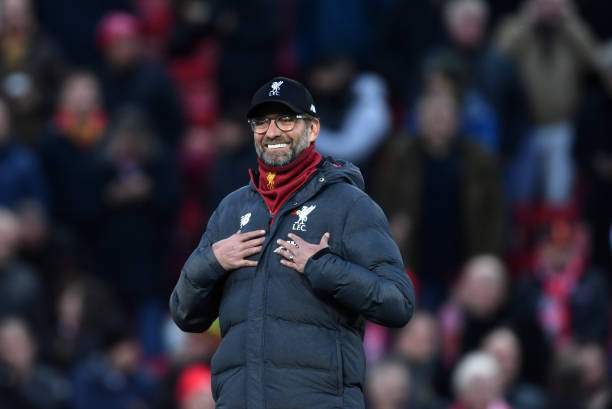 Liverpool manager Jurgen Klopp has taken time off football activities to holiday in South Africa during FIFA international break.
The German-born tactician was said to have landed in Cape Town International airport this week on humanitarian grounds.
Klopp has been a leading patron of the Joy is Round charity since 2017 and has contributed funds to the tune of billions towards the charity.
The Reds boss was spotted taking selfies with the airport staff and it could be seen on his face that the plan to get into the country quietly has been defeated.
While in the country, Klopp also met up with Springboks captain Siya Kolisi, who was pivotal in South Africa's rugby World Cup triumph.
Proteas Test skipper Faf du Plessis also had the pleasure of catching up with Klopp and took to Instagram to share the news with his 1 million followers.
"About last night... When your bro @siya_kolisi_the_bear has a serious man-crush moment when he meets one of his heroes; very impressive man. Get why his players love him so much. I'm a fan as well now," he posted on Instagram.
Klopp might well need to unwind in South Africa over the next two days as he is embroiled in an intense race for Liverpool's first Premier League title in 30 years.