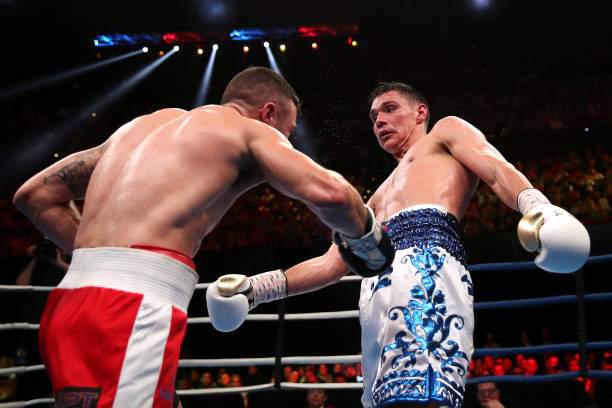 Boxing world has once again been plunged to mourning following the tragic death of Australian boxer Dwight Ritchie.
Ritchie is said to have died in a freak accident after he was punched in the stomach during training session with fellow boxer and pal, Michael Zerafa.
According to a Mail Online report, the 27-year-old was sparring with Zerafa on Saturday night, November 9, in Melbourne at the time of the incident.
Ritchie was hit with a body shot and walked back to his corner and collapsed, before breathing his last as they were unable to revive him.
His promoter and friend Jake Ellis took to Facebook to announce the tragic news in a heartfelt tribute.
"It is with great sadness and shock to announce that 'The Fighting Cowboy' Dwight Ritchie sadly passed away today doing what he loved," he posted.
"Dwight will always be remembered by the boxing fraternity as one of the brightest talents in Australia whose fighting style embodied exactly how he lived. RIP Cowboy you'll be forever missed," he added.
Ritchie, a father of three daughters was helping Zerafa train ahead of his upcoming rematch with Jeff Horn slated for December when the incident occurred.
It now remains unclear if the rematch will take place as earlier scheduled owing to the recent unfortunate turn of events.
Meanwhile, the tragedy comes just weeks after the death of American boxer Patrick Day in October, four days after suffering a brain injury in a fight against Charles Conwell.