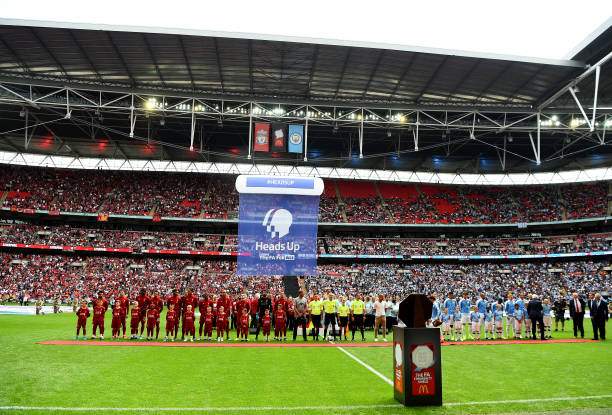 Liverpool narrowly missed out of winning their first Premier League title in almost three decades last campaign.
The Reds lost just one match all through the entire season, yet conceded the silverware to Manchester City, who finished atop of the table with 98 points.
It would be recalled that the Merseyside outfit, despite their impressive performances in the 2018-19 season finished with 97 points.
However, Supercomputer has tipped Jurgen Klopp's side to emerge victorious at the end of the season as they currently top the table with 31 points from 11 matches.
Both teams converge at Anfield for their first Premier League meeting this weekend as the Reds are hoping to maintain unbeaten run this season.
Defending champions, Man City will finish runners up at the end of the season, while Chelsea and Leicester City complete the top four teams on the log.
Meanwhile, Manchester United are expected to finish outside of top six as Arsenal and Tottenham Hotspur occupy the fifth and sixth positions respectively.
Norwich City, Southampton and Watford are the three teams listed to relegate when the season is over next May.
1. Liverpool
2. Manchester City
3.Chelsea
4. Leicester City
5. Arsenal
6. Tottenham Hotspur
7. Manchester United
8. Brighton & Hove Albion
9. West Ham United
10. Bournemouth
11. Sheffield United
12. Wolverhampton Wanderers
13. Crystal Palace
14. Everton
15. Burnley
16. Newcastle United
17. Aston Villa
18. Norwich City
19. Southampton
20. Watford