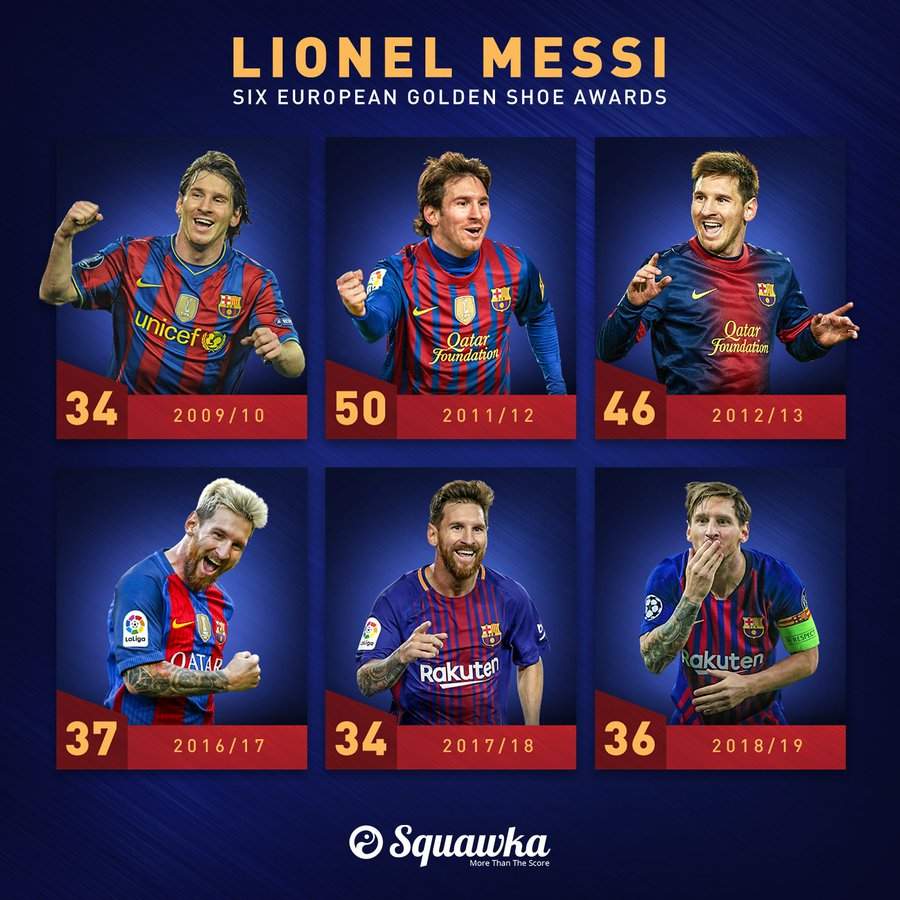 Lionel Messi of Barcelona is now the first player in history to win the European Golden Shoe award in six different seasons in his football career.
The Argentine superstar finished as top scorer at the just concluded Spanish La Liga season with 36 goals beating Frenchman Kylian Mbappe to win the European Golden Shoe.
Mbappe needed to score five goals in PSG's Ligue 1 finale to collect the Golden Shoe, but the French sensation could only manage one in a 3-1 loss at Reims to finish the season with 33 league goals.
Also, Lionel Messi beat his greatest rival Cristiano Ronaldo who failed to make his usual impact in front of the net at the just concluded season for Juventus.
Messi now has two more Golden Shoes than Juventus superstar Cristiano Ronaldo who last won the award in 2014-15.
And as it stand presently, Messi finished top scorer in 2009-10 season with 34 goals, 2011-12: 50 goals, 2012-13: 46 goals, 2016-17: 37 goals, 2017-18: 34 goals and 2018-19: 36 goals.
Meanwhile, Lionel Messi won the 2018/19 Spanish La Liga title, but failed to win the Champions League crown as his side lost against Liverpool and also lost the Copa del Rey against Valencia.