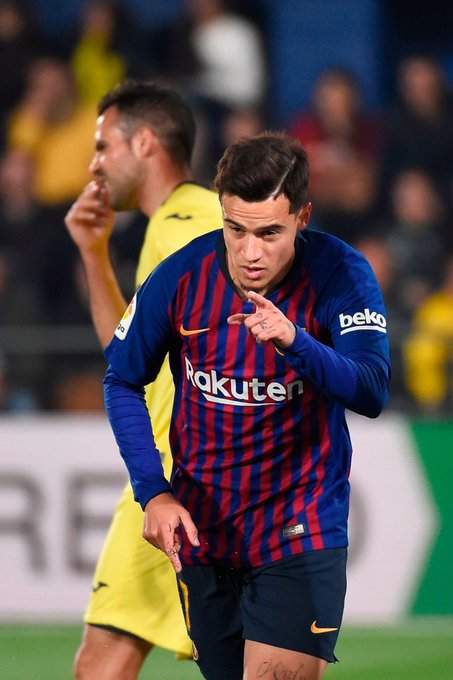 The 26-year-old fired home from close range to hand the Catalans the lead after just 12 minutes of play.
Coutinho, who joined the Blaugrana from Liverpool in the January of 2018 in a deal valued around £142 million has not lived up to his billing at the club.
SunSport however reports that the Brazilian's poor performance at the Spanish side could be affiliated to the 'cursed' house he is staying at the moment.
His average displays at the Camp Nou has also led to several reports of him being sold once this seasons wraps up in May.
With Premier League clubs like Chelsea and Manchester United eyeing a move for the former Reds star.
The Sun quoting ESPN reveal that Coutinho's poor form could be down to where he lives - a house that has served as bad luck for former players.
According to the above named publications, Cesc Fabregas used to live in the same luxury apartment in Castelldefels.
But just months after buying the property which is just 30-minute away from south of the Catalan capital., he was sold to Chelsea.
Belgian defender, Thomas Vermaelan, is another player who lived in the house, however, his reign at the Spanish league side was marred by several injuries.
Next is Andre Gomes after joining the Catalans in a deal around £35m move from Valencia - but he never settled and is currently on loan at Everton.
Uruguay forward, Luis Suarez was said to have completed the acquisition of the house even before Coutinho's arrival last year.
The Brazil international suffered a robbery attack few weeks after parking into the house, but thankfully, himself and his wife were out at the time.