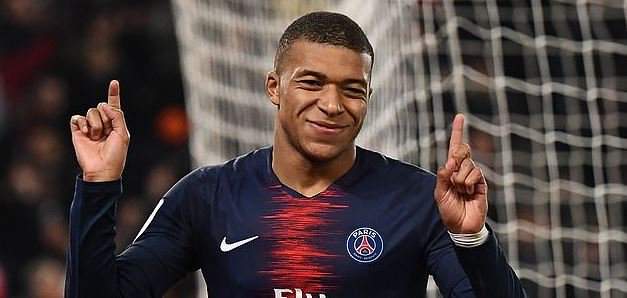 Kylian Mbappe has been tagged to be a better attacker than Lionel Messi, Lyon's center-back Marcelo, recently revealed after facing both stars in the New Year.
The Brazilian has faced both the Paris Saint-Germain striker and the Barcelona captain this season and he is not in doubt about who took him to limits.
Lyon forced Barcelona to a goalless draw in their round of 16 Champions League first leg match and Marcelo believes Mbappe has the upper hand.
"The players I've played against in recent times are at the very top level," Marcelo told Goal.
"Playing against Mbappe this season, he gave me a lot of work. Messi didn't play very well (on Tuesday), but Mbappe, for the speed, positioning, having direct confrontations with him, he was the most difficult."
And the 31-year-old defender believes the France international has the world at his feet.
"I think there is a great possibility that he will soon become the best in the world.
"There are some points that he needs to improve to be compared to Messi and Cristiano Ronaldo, but he is evolving very fast."
Marcelo watched Mbappe back in October when Lyon were thrashed by PSG and the 20-year-old scored four goals in 5-0 win for the French champions.
But Marcelo was available in the second when his side had their pound of flesh in a narrow 2-1 win, and he managed to keep out Mbappe in January.