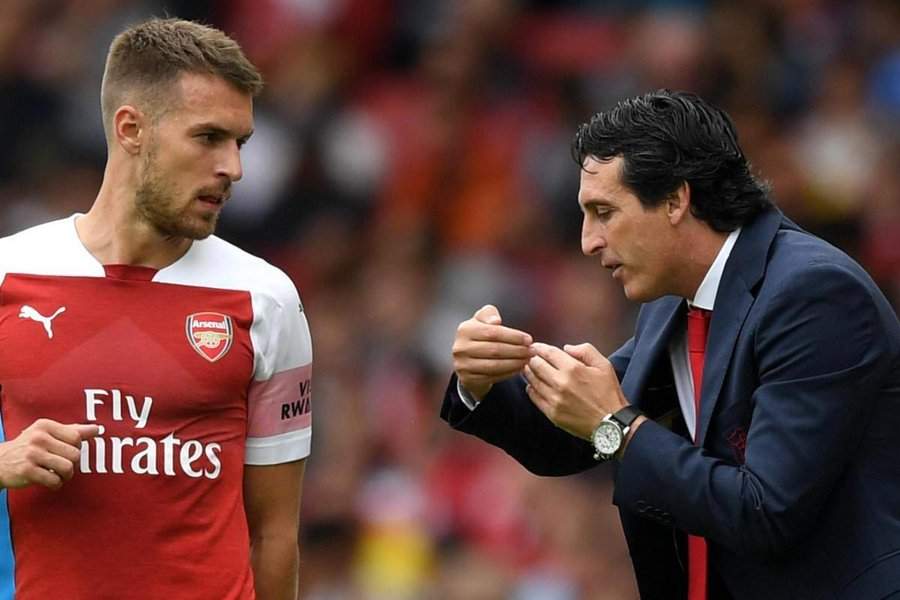 Arsenal manager Unai Emery wanted to build his team around Aaron Ramsey when he arrived during the summer but the pair clashed over his best position, reports reveal.
The Wales international was refused a new deal at the Emirates and has been told by the club to speak to others clubs for a summer move.
And the 28-year-old is expected to join Italian champions Juventus in the summer when he finally draws the curtain on his Arsenal career.
It is understood that the Welshman told the Spanish boss he wanted to play as a roaming number eight which does not suit the ex-Paris Saint-Germain manager.
Instead, Emery wanted Ramsey to play into a more deeper role in the midfield which did not go down well with the Welshman as he agreed to part ways with the club in the summer.
Ramsey has 252 topflight matches with 38 goals under his belt for the Gunners since joining from Cardiff City in 2008.
But Ramsey's fairy tale story with the north London club will end when he leaves on a free transfer this summer
His move to Juventus will be announced in the coming week when he sign a pre-contract agreement with the Allianz outfit.
And Emery has praised Ramsey's maturity for not letting the transfer speculation have an impact on his performance and attitude in the dressing room.
Speaking ahead of this weekend's clash against West Ham, the Spanish gaffer said: "I say to him everyday that we need his performance with us.
"And I was very happy with him in the last match. He asked in Blackpool to play, he said, 'Coach, I want to play'.
"His future is for him, his family and his agent. But every day in training he is working very well.
"I want his focus to be on us, and to be on West Ham on Saturday. I respect his decision a lot."