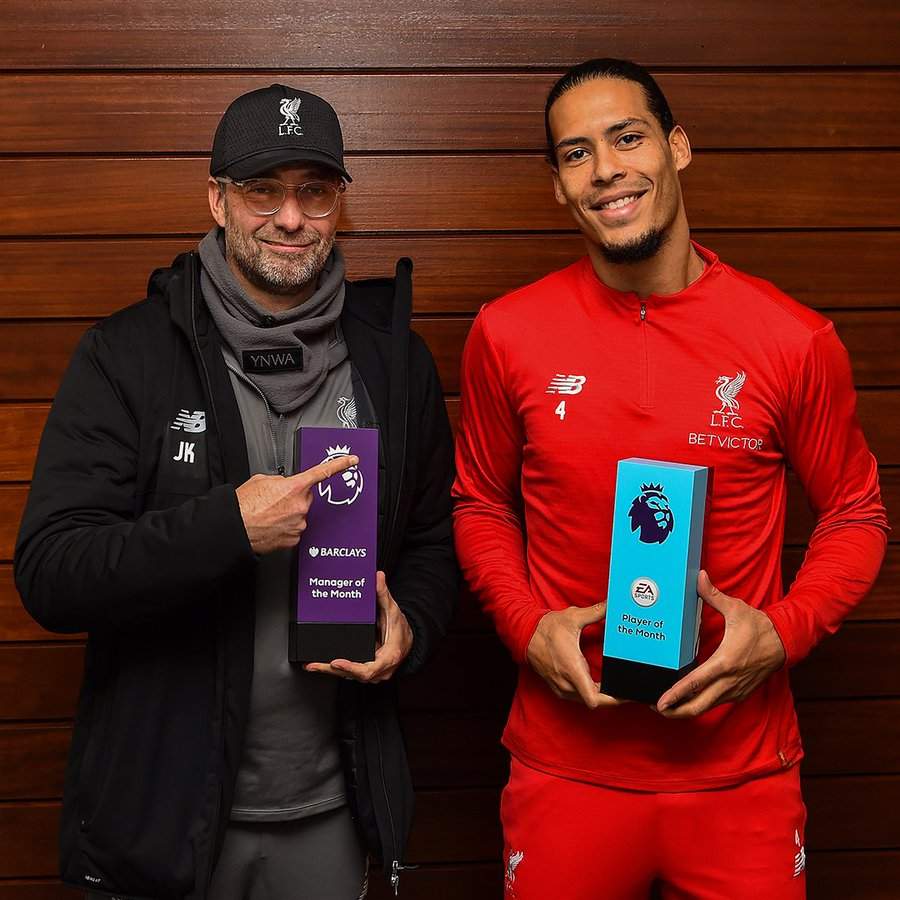 Liverpool manager Jurgen Klopp has been crowned Premier League manager of the month of December, while Virgil Van Dijk won the player's category of the prize.
The German tactician led his Reds armies to victories in all English topflight encounters in the month under review.
They also scored 22 goals and conceded just three as they rose to the summit of the table ahead of Man City and Tottenham.
Klopp beat Nuno Espirito Santo (Wolves), Manuel Pellegrini (West Ham), Mauricio Pochettino (Tottenham) and Maurizio Sarri of Chelsea to the prize.
This makes it the second time the Liverpool boss will be winning the prize after winning his first in September 2016.
Van Dijk on the other hand clinched the award head of fellow nominees like Felipe Anderson, Eden Hazard, Harry Kane, Marcus Rashford, Mohamed Salah and Son Heung-min.
After being awarded the award, Klopp said that: "It's nice, the icing on the cake," "It was a very successful but difficult month .
"Each game felt like the most important one of the season. It was unbelievable. The intensity was massive but that's what made it a special month. "
Klopp continued: "One hundred per cent teamwork," he said. "I know a few things about football but my best skill is to bring really good people together .
"I lead that group, that's true, and I have to make final decisions but I can only make good decisions if the information I get is brilliant .
"With the group I have here, if you can mix up the potential of the group with the best attitude you can get, you get quality. That's what we did in December. "