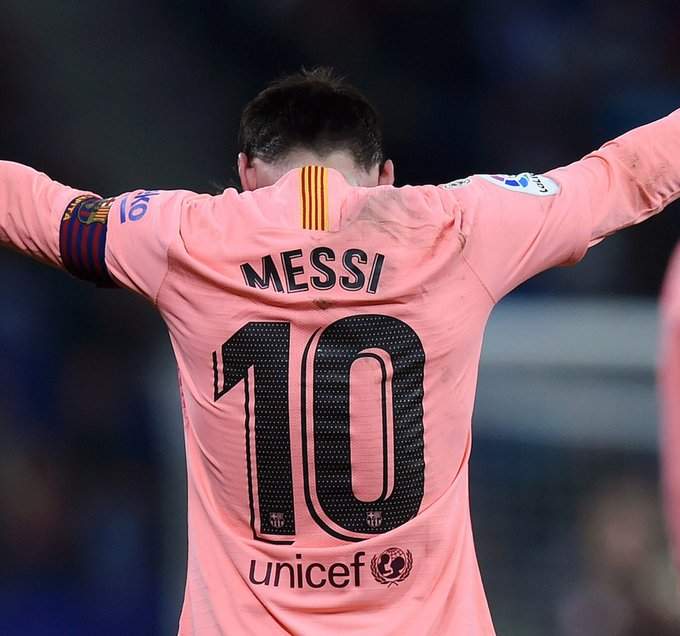 An Argentine company built the customized aircraft which includes a kitchen, two bathrooms and 16 seats that can be folded to make eight beds.
From the outside, the tail part of the plane was branded with his famous No. 10 which makes the people know the icon is around whenever he lands in their country.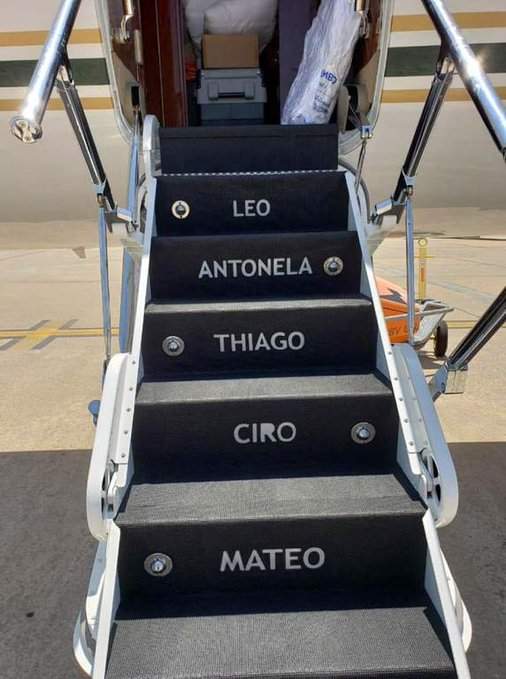 Inscribed on the steps are names of his family members including his wife Antonella and his three sons, Thiago, Ciro and Matteo.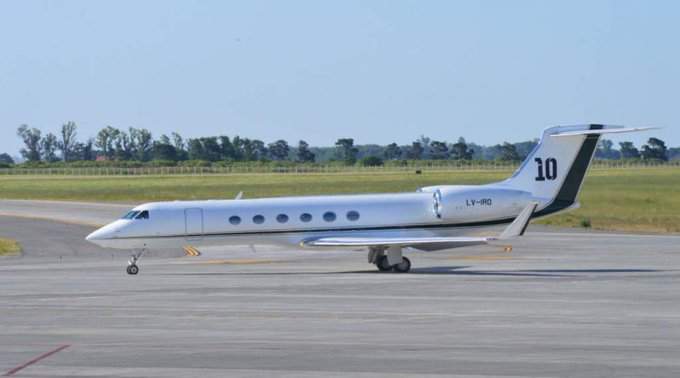 Though the Argentine captain did not buy the plane, but the Argentine company leased it to him, and in return, they will be attracting potential wealthy customers who will also love to rent the aircraft.
Messi has scored 17 goals in 17 games for Barcelona in all competitions this season, helping La Blaugrana go top of La Liga and through to the round 16 of the Champions League.
He also became the first player to score 10 or more goals in 13 straight seasons and his two free-kicks against Espanyol last weekend was his first in a single match.