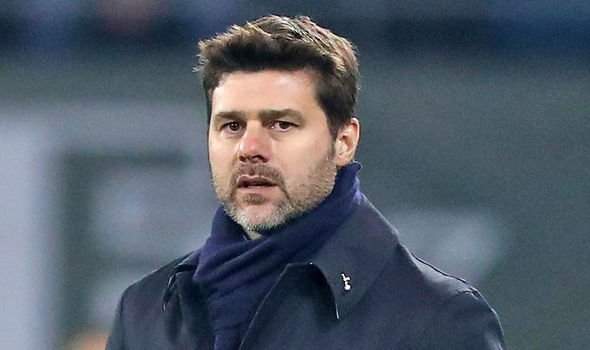 Tottenham Hotspur manager, Mauricio Pochettino has disclosed that his players need to have belief and faith in order to defeat Barcelona at Camp Nou when both teams clash on December 11 in the Champions League fixture.
Pochettino said this following his side's 1-0 victory over Inter Milan in the Champions League fixture played on Wednesday night at Wembley.
"We have big respect for Barcelona, one of the best teams in Europe," ESPN quoted Pochettino as saying after Spurs defeated Inter.
"Of course, they have unbelievable players and it'll be so tough - but one thing we have is our belief and faith we can win. We only need to show again a good level to compete at our best.
"To arrive at Barcelona and compete in our best we need to have fresh legs, fresh minds, no injuries. To arrive in that way in Barcelona we need to manage and we need to rotate the squad. If not, the demands of the Premier League are so tough.
"We're playing in the Champions League and the [Carabao] Cup against Arsenal at the Emirates. Playing games every three days is so tough - so tough for us, and for our players it's so, so difficult. They're not going to have one day off until January."
Pochettino added: "I don't know [what they'll do]. I expect they'll play with the best players but today I don't know how they'll prepare the game.
"What Barcelona do is not in our hands. But of course in the Champions League, no-one is going to give you a present and not care about the result.
"It's going to be very competitive but of course they're qualified in first with 13 points. Us and Inter can only arrive with 10 points. All is possible in football. But now we need to focus on Arsenal on Sunday - another massive game for us."