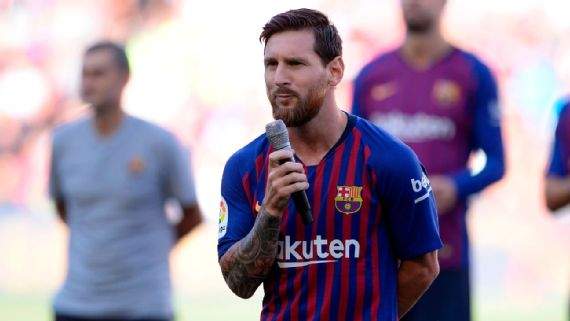 Barcelona star, Lionel Messi, has revealed that he will do well in the Premier League.
Football fans and pundits have wondered why the player has refused to move to clubs outside La Liga.
Some argued that it is because he would fail to shine in the Premier League as he does in Spain.
However, a respected Sky Sports journalist, Guillem Balague, who had a discussion with Messi over how he would fare in the Premier League, revealed that the Argentine boasted that he can play anywhere.
The La Liga expert said, "I asked Messi about people in England saying: 'You would not do so well on a cold, wet night in Stoke.'
"He (Messi) said, 'They should have seen the pitches I played on in Rosario and I was quite good there too'."