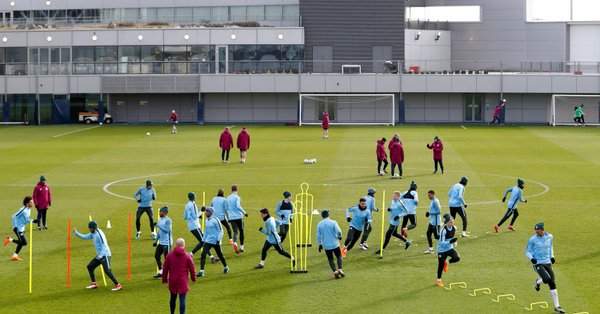 Premier League side Manchester City could be ban for a year by FIFA over the signing of eight U-18 players from abroad.
According to Football Leaks, the Manchester club will be the second English club after Chelsea to face allegations of paying families of youth players.
And according to Danish media outfit Politiken, investigators of FIFA are calling for an outright one-year ban for the Etihad outfit in the next two transfer windows.
One of the players involved is Belgium defender Mathias Bossaerts - City were said to have paid his family £190,000.
Documents also revealed that the Citizens were willing to pay £10,000 relocation costs to the family of a young boy who was still playing under-8s football.
Chelsea have also come under investigation over the illegal signing of 14 foreign youth players.
The west London club were said to have paid Andera Christensen's father, Sten, £656,000 over four years as a scout on the same day the Danish defender was signed in 2012.
And the media outfit Politiken, claim Sten was not involved in any scouting duties for the Stamford Bridge outfit.