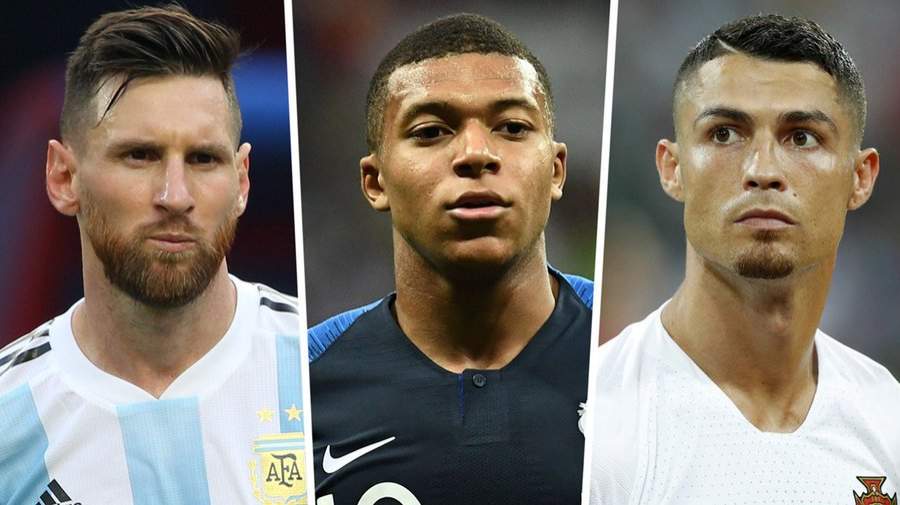 France international Kylian Mbappe has said Cristiano Ronaldo and Lionel Messi will not win this year's Ballon d'Or.
Both the Argentine and the Portuguese have won the award between them for the past ten years and are in contention for the 11th time asking.
The duo have shared five of the prestigious awards between them since AC Milan's Kaka won it in 2007.
Ronaldo played a key role as Real Madrid were crowned European champions for the fourth time in five years before making a move to join Juventus.
On the other hand, Messi helped Barcelona win the La Liga title for the ninth time in 14 years losing just one out 38 matches.
Then Mbappe helped his country France win the World Cup last summer in Russia and the PSG forward believes Ronaldo and Messi do not stand a chance.
"Nobody is doing better at the moment and we can't say it's the end of their era because it will only end when somebody else does better than them," he said.
"I don't think one of them will win the Ballon d'Or this year because it was a World Cup year, and the World Cup takes precedence.
"But if you take the player in the purest form, there's nobody better yet. This year they were again the best two.
"Messi finished the best goalscorer in Europe; Ronaldo was the top scorer in the Champions League."
The 19-year-old is aiming to become the first French player to win it after Zinedine Zidane following his performances for club and country.
"Frankly, I hope so (win the Ballon d'Or)," he added.
"We achieved something big.
"It would not be unjust because that is a strong word, but it would be a shame if a Frenchman does not win it.
"We made history and it would be nice to be rewarded."