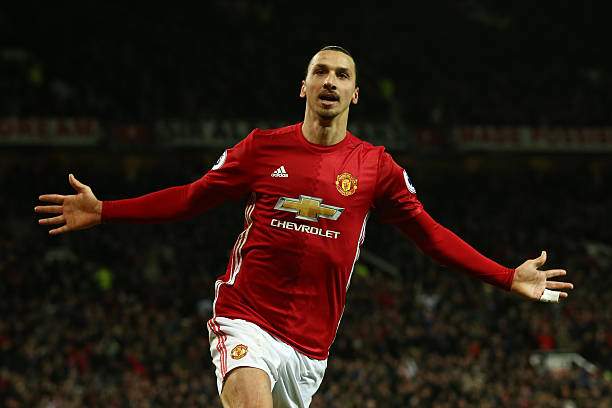 Former Manchester United superstar Zlatan Ibrahimovic made a surprise appearance on a popular American TV show 'The Ellen Show'.
The 37-year-old joined the Major League Soccer side LA Galaxy earlier this year after failing to get playing time at Old Trafford on return from his long injury lay off.
He has however scored 21 goals from 25 appearances for his present club - a performance that has helped him gain more fans in that part of the world.
Daily Star reported that the former Barcelona and Paris Saint Germain star appeared on the show to give the Wild Boars Football club in Thailand kids a surprise few months after being rescued from the flooded cave.
The boys, while granting their first interview since their ordeal on The Ellen Show all chorused that Zlatan is their favourite football player.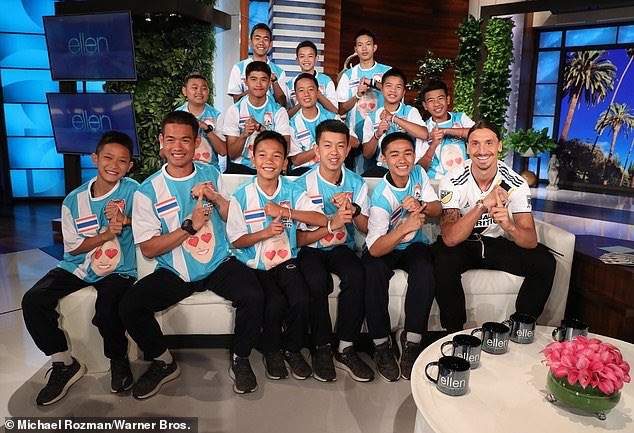 "It would be cool to meet him, " the host cheekily adds, before shouting the 37-year-old over.
And the United legend receives a huge round of applause as he gives every boy a high-five.
When asked about the team's rescue by Ellen, Zlatan has some powerful words for the youngsters.
He says: "I thought I was brave but this team is braver than me. They showed the collective team-work. This is probably the best team in the world. "
As they thank the forward, he reveals they will all get gifts and tickets to an LA Galaxy game.
"We can make an exchange," Zlatan continues. "You can get my shirt and I can get yours. "[/]
And the Old Trafford faithful loved this kind gesture from their former player.
"Ellen DeGeneres on The Zlatan Show ," one supporter said.
Another commented: " This is truly incredible." While a third simply gave the forward a huge title. "Zlatan is a god ," they said.