Georgina Rodriguez who is the girlfriend of Juventus star Cristiano Ronaldo has been criticized for the comment she made on Antoine Griezmann's unborn son.
Recently, France international Antoine Griezmann and his wife Erika Choperena revealed the gender of their unborn child on social media in which many congratulated them.
Already, the striker and his wife have been blessed with a daughter named Mia.
And after Griezmann's wife Erika posted on her social media page, Georgina Rodriguez was quick to react on how happy she was for the couple who are expecting their second child.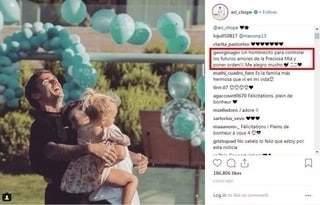 According to the report by UK Sun, Georgina Rodriguez wrote in Spanish which was translated into English and it means: ''A little boy to control the future lovers of precious Mia and to keep order."
Georgina Rodriguez's choice of words while commenting is now said to have made some people livid on social media according to UK Sun.
A user wrote: " The man or the woman does not have to control anyone over their love relationships or make any order.
"Everyone will live their life. So yes, it is a macho comment."
And another Instagram user wasn't very happy, writing: "Sorry but women control themselves. In the 21st century you are writing such a stupid comment."
Meanwhile, Georgina Rodriguez who is the mother of Cristiano Ronaldo's last child has made it clear that she is behind her man who was recently accused of assaulting a lady in America.