Cristiano Ronaldo has revealed he and his assault accuser Kathryn Mayorga headed back to the club where they first met after engaging in a consensual intercourse.
According to a UK Mirror report citing Portuguese paper Correio da Manha, the 34-year-old Mayorga, who claimed she went to the hospital after leaving Ronaldo's Las Vegas suite in June 2009, before going home, was not telling the truth.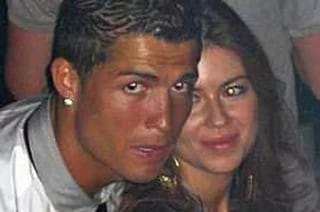 "The version of CR7 is different: after ($ex) he and Mayorga returned to Rain nightclub and spent several hours together," Portuguese paper's report read in part.
At the moment, Ronaldo's legal representatives are now in the dark on how to get CCTV footage from the Las Vegas Hotel.
"Any CCTV that showed Cristiano with Mayorga in the club after visiting his room would support his version," a source was quoted as saying, but the possibility, now appears slim after it emerged that since 2012, the Rain closed shop.
However, one of Ronaldo's legal representatives Peter S Christiansen insists the Juventus forward will "no longer stand silent" going forward.
Speaking further, he noted there was an agreement between Ronaldo and Mayorga in 2010, but the latter has not kept to the terms reached.
"Given the breach and the inflammatory accusations, (he) feels compelled to no longer stand silent. (He) vehemently denies all allegations," he noted, even as he tried explaining why the Portuguese star entered the 2010 agreement was to avoid any plot "to destroy a reputation built upon hard work, athleticism and honour".
The Juventus forward "vehemently denies all accusations" levied against him by Mayorga, who has now commenced a legal proceeding claiming the 33-year-old forcefully bedded her in a Las Vegas hotel in 2009 before attempting to stall the criminal probe by tricking her no to disclose the incident after parting $375,00 (£268,000).
Early in the week, the Las Vegas police reopened the 2009 assault case but Christiansen insists Ronaldo has not changed his that " what happened in 2009 in Las Vegas was completely consensual."
And on Wednesday, the attorney at law faulted German magazine, Der Spiegel for " irresponsibly" publishing "stolen" documents procured by a "cyber-criminal".