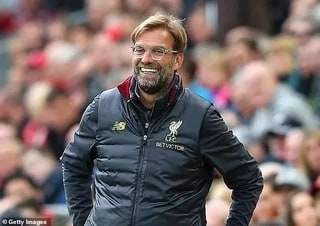 Liverpool boss Jurgen Klopp has applauded Chelsea manager Maurizio Sarri over his transformation of the West London outfit since coming on board before the start of the current campaign.
According to a UK Daily Mail report, the German boss also found time to rate the Blues new style of play, as one of the most dramatic and quickest change he has encounter in his career.
The Reds play host to Chelsea in tonight's Carabao Cup showdown at home but will be heading to London in four days' time to face the Blues in the Premier League.
"It is the biggest change I ever saw in such a short space of time," said Klopp, who also confirmed that Belgium goalie Simon Mignolet will return to Liverpool's lineup since January 27.
"Wow. The style is completely different. What a manager he is, to be honest.
"I'm pretty much a supporter of his since I saw him playing at Naples. Outstanding football, and now doing it in a very interrupted pre-season. Eden (Hazard) was not there, (Olivier) Giroud, (N'golo) Kante. Starting the season and you see immediately the impact? All my respect.
"It's really good to watch. Good job so far. People were always talking about Manchester City being clear, and completely forgot Chelsea. This team is really experienced. It won the title before - 80 per cent won it twice, and they know how it works. That's a really strong football team," noted the German tactician who remains cautious as he believes the Stamford Bridge dwellers have what it takes to challenge for the EPL silverware, even as he revealed that Croatia defence star Dejan Lovren as well as other Reds' stars who could face Chelsea.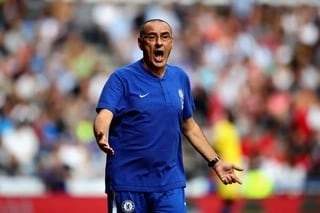 "Dejan looks actually quite good," noted Klopp.
"He trained completely normal now, four times. He looks ready. Divock is not far away but it's an ankle thing, and we will be very careful. The ankle was his problem after the Everton game years ago, so he will be back, I'm pretty sure next week or so.
"Adam trained with the team, not the full session, but will now come back step-by-step. He's in a good way. Dom is completely back.
"The only position I will confirm today is Simon [Mignolet]. Simon will start. All the rest, you have to wait until tomorrow. But it will be a good team, believe me!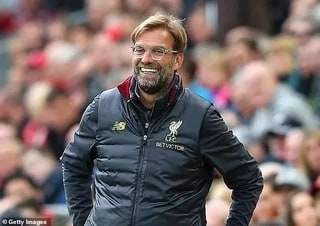 "Each game is an opportunity. It's all about the situation, is the player ready, all the things you have to consider when you think about a line-up. It will be a very good side tomorrow (today)."