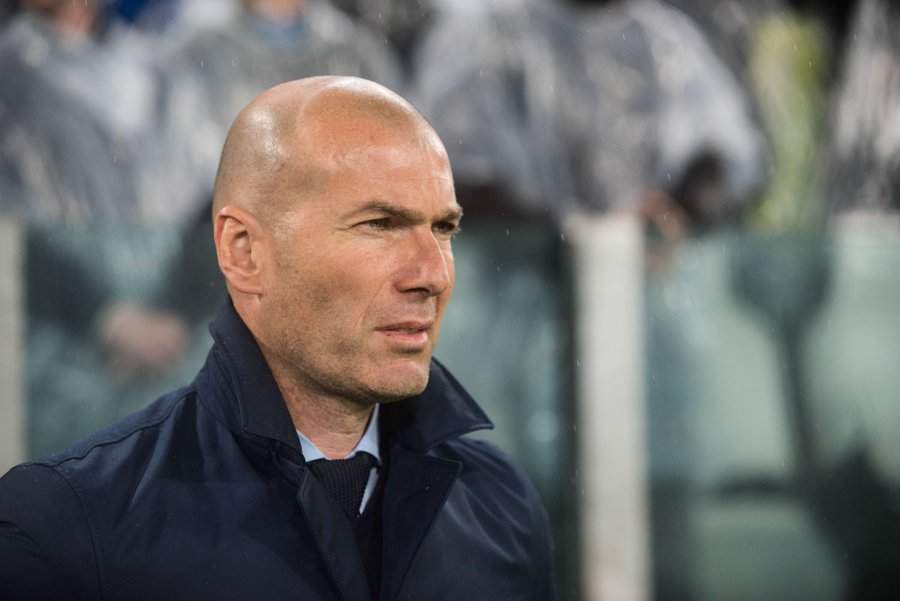 Manchester United have reportedly jumped in the chase to sign Bayern Munich attacker Thiago Alcantara.
The Spaniard is also wanted by his boyhood club Barcelona alongside Manchester City and Real Madrid.
However, his potential move to the Old Trafford side might only be actualised if Zinedine Zidane replaces Jose Mourinho at the club.
     Zidane has apparently prepared a list of transfer targets he will put into action if he takes over Mourinho as Manchester United manager.
Players such as:
Toni Kroos
Thiago Alcantara
James Rodriguez
Edinson Cavani #MUFC
     They came back to win their fourth game against Burnley at Turf Moor but the Portuguese tactician is under immense pressure owing to the poor start of the club in over two decades.
      Alcantara was said to have dazzled in Spain's UEFA Nations League clash against England where the 2010 FIFA World Cup winners won 2-1.
     Man United came close to signing the Spaniard in 2013 but Bayern beat them to his signature.
The publication also revealed that Pep Guardiola told Bayern that it was 'Thiago or nothing'.
Alcantara's chances of joining the Red Devils may be higher because playing under Zidane would be attractive prospect than playing under David Moyes.
After a frustrating, injury-ridden five years in Munich, it has also long been on the cards that Thiago may move away.
      "Thiago blends the abilities of Spanish-Brazilian footballer with that of a German,' gushed the Sueddeutsche Zeitung last month .
"The elegant, chipped pass belongs to his repertoire as much as the perfect slide tackle."
The praise came directly after a marvellous performance in the German Supercup, and Thiago would build on that with excellent displays against Hoffenheim and Stuttgart.
"You would be ill-advised to leave Munich, ' Bild columnist Raimund Hinko wrote in an open letter to Thiago last month.
"Bayern and you could, after six years, prove to be the perfect marriage. "
      It may not have been a dream marriage thus far, and yet Bayern are not likely to give Thiago up lightly. Five years on, Guardiola's adage stands. He may not be perfect, but if you don't have Thiago, you risk having nothing.