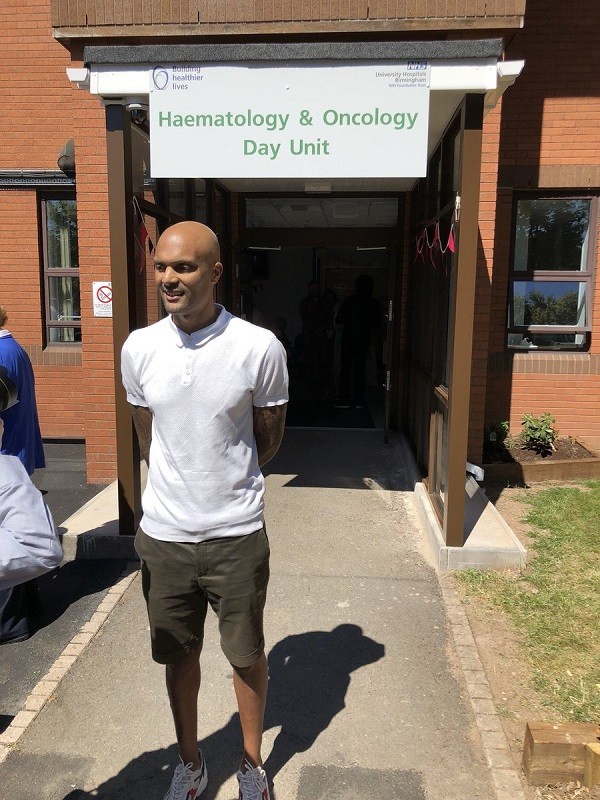 Nigerian Super Eagles' goalkeeper,Carl Ikemehas made his first public appearance after fight against Cancer of the Blood,Leukemia.
Digital Sports Editor,Nathan Judahrevealed on Twitter that the 32-year-old Wolverhampton Wanderers' goalkeeper helped in opening a brand new Haematology & Oncology Day unit at Solihull Hospital on Tuesday.
Ikeme who was supposed to be Super Eagles number 1 at the Russia 2018 World Cup was diagnosed with acute leukemia during a blood test following his return to his club Wolverhampton Wanderers for pre-season training last summer.
See full photos below.