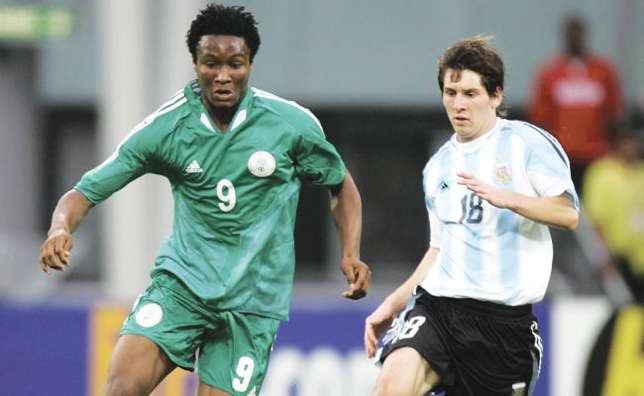 Super Eagles captain Mikel Obi is hoping to pay back Lionel Messi back for the 2005 FIFA U-20 World Cup golden ball when Nigeria take on Argentina in a group D encounter of the 2018 FIFA World Cup on Tuesday, June 26.

Mikel and Messi are no strangers to each other as they have met on several occasions and while both have enjoyed success over the course of their career it is Messi who is the more renowned football star.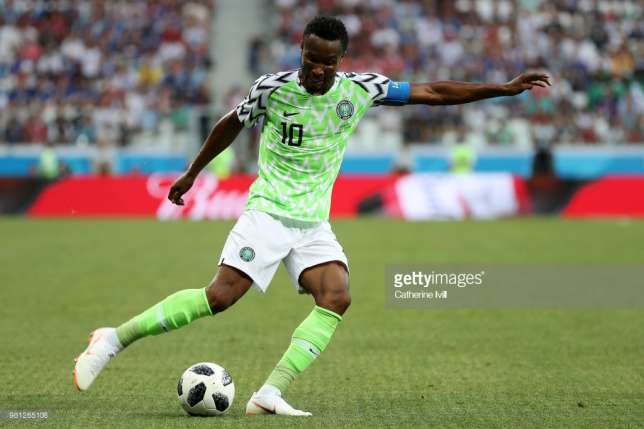 In a report by Guardian Mikel reveals how he was close to winning the golden ball at the 2005 FIFA U-20 World Cup until Messi scored two penalties to lead Argentina to victory.

Lionel Messi stats

Speaking ahead the encounter to decide which team will join Croatia in progressing from the group Mikel recounted how he almost won the award if not for an inspirational performance from Messi.

He said, "Before the game people said that I was going to win the Golden Ball for being the player of the tournament.

"But then Messi scored twice, both of them penalties, Argentina won 2-1 and I got the Silver Ball. Messi has kept on stealing awards from me!"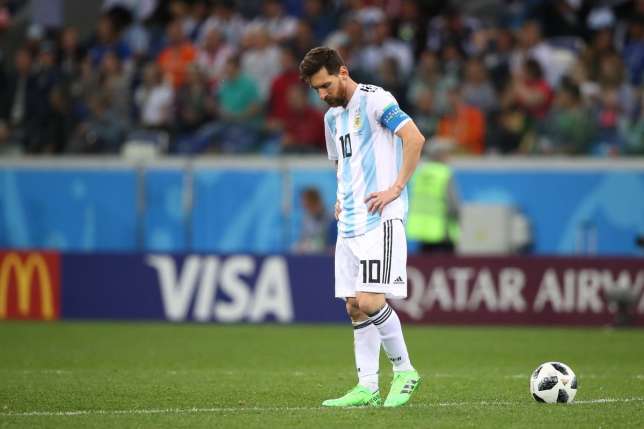 Mikel led the Super Eagles as they defeated Argentina 4-2 in a friendly encounter in 2017 but he is cautious about overconfidence as he accepts that they were missing Messi.

He said, "A certain human being wasn't playing (in last year's friendly). Actually, is he even a human being? Messi is Messi.

"He decides games and the last time we met he scored two against us at the Brazil World Cup."

Mikel Obi stats

Mikel believes that the Super Eagles will have to stop Messi to stand a good chance of progressing to the next round but will have to be wary of some other key players.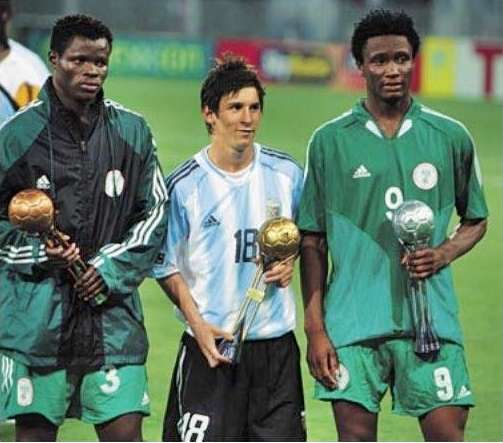 He said, "Without him, they are definitely less of a team. We can't put all our attention on Messi but he is the man that we need to stop. Do we have to put somebody to mark him? Maybe yes, maybe no because when you do that you are playing with less balance."

The Super Eagles will face off against Argentina in their last group encounter of the 2018 FIFA World Cup on Tuesday, June 26, Kick off: 7 PM Nigerian time.