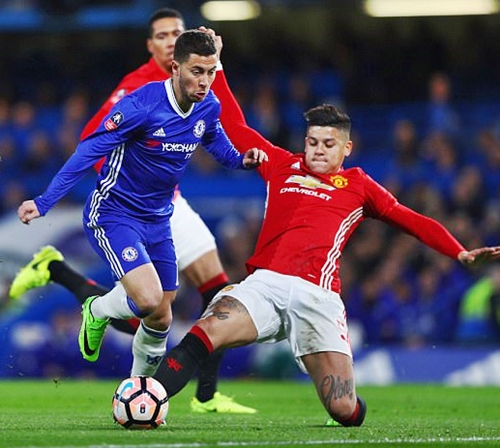 Chelsea managaer and English Premier Leagued 2017 manager of the season, Antonio Conte, has told Barcelona to forget about Eden Hazard as they line up potential replacements for Neymar.

According to Dailymail Sports, Liverpool's Philippe Coutinho is top of Barca's list if Neymar leaves for Paris Saint-Germian, and Hazard, long since linked with a move to Real Madrid, has emerged as another option, according to reports in Spain.

Speaking on potential move for the Chelsea star to Camp Nou, Conte said; "He is very happy to stay with us and to play for Chelsea. I don't know anything about this situation.
"In the past I read a lot of stories about Hazard with Real Madrid, and now Barcelona. This is the transfer market and we must understand this," he said.

Hazard, who has three more years on his current contract at Stamford Bridge, has not been part of Chelsea's pre-season tour to China and Singapore. He has stayed in London to continue his recovery from a broken ankle which will rule him out of the start of the season.
"It is difficult to say when he will be back. After a bad injury, after ankle surgery, it is not easy to programme the date to come back," said Conte.

Tiemoue Bakayoko is another player not involved in the tour as the new £40million signing from Monaco recovers from keyhole knee surgery at the end of last season.
"We hope for them to recover very well. You know the importance of these players but we will not rush them back.
"Every player must be in the best form to play otherwise they are put in a bad position which could be damaging for the team," added Conte.

Bakayoko will also need time to understand the specific demands of Conte's system before he will be thrust into the team.