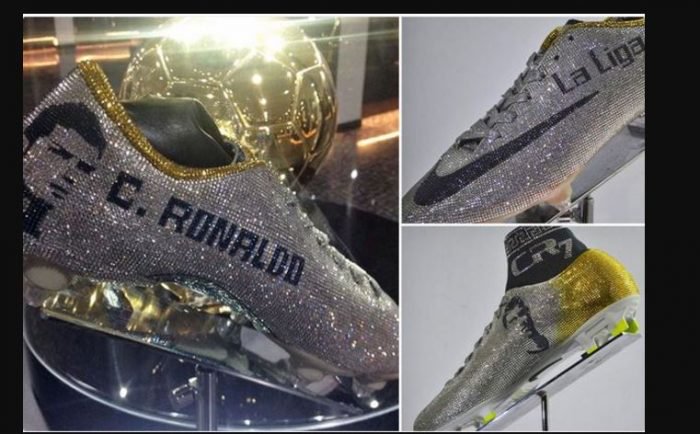 Cristiano Ronaldo has unveiled two sets of
brand new crystal football boots to
commemorate his time at Manchester United
and Real Madrid. Covered with Swarovski
diamontes, the pair have taken pride of place
in the Portugal star's CR7 museum in Madeira, Portugal.
Both sets are emblazoned with the Nike swoosh, however, one has the Premier League logo and the other has the words 'La Liga'.
The boots have been designed by crystal art
brand T Daniel . And Ronaldo is not the first
footballer to have received work from the designer.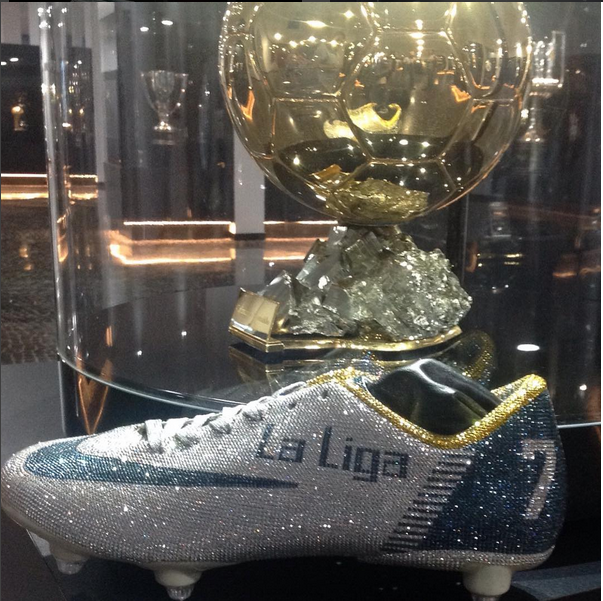 The Real Madrid star isn't alone in having a
pair of crystal football boots, Didier Drogba
also owns a custom pair.
Taking to Instagram, the designer captioned
alongside the first pair: "Cristiano's boot in his
Real Madrid colours featuring his no.7, his face
and name in the CR7 museum in Madeira,
alongside his 4th golden ball (Ballon d'or award)."
Alongside the second pair, T Daniel captioned:
"Cristiano Ronaldo"s 2nd customised boot to
commemorate his time playing in the Barclay's
Premiership at Manchester United by
@bytdaniel now on show at his museum."