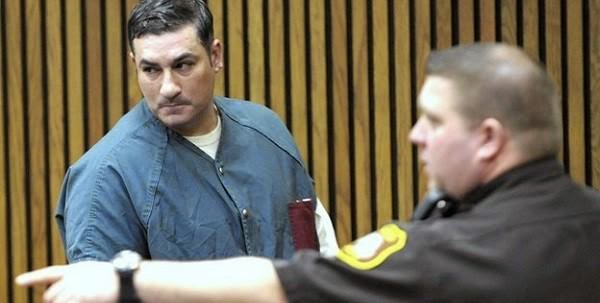 An amateur footballer, Baseel Abdul-Amir Saad has been sentenced to 8 years in jail for killing a referee with a single punch after he was booked.

The incident, which happened in a Michigan United Soccer League match in June 2014, saw referee, John Bieniewicz preparing to show Bassel a second yellow card for an offence.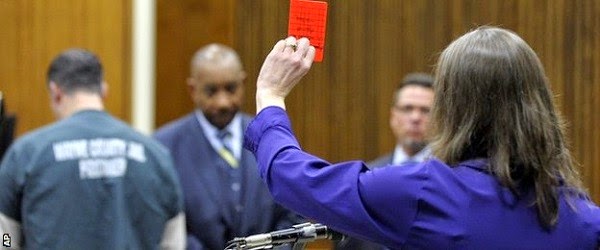 But instead of receiving the card in good faith, he descended on the referee with a punch that led to the official's death two days later.
Baseel, charged with assault last year, pleaded guilty to involuntary manslaughter and was sentenced on Friday, March 13, 2015 to at least eight years in jail and ordered to pay $9.2k for funeral expenses.
After the verdict was delivered, the interesting elements of the case continued as John Bieniewicz's widow, Kristen showed Baseel a red card that her late husband would have issued to the player in the said match, saying:'I would like to serve Mr Saad with a red card that he was entitled to.'