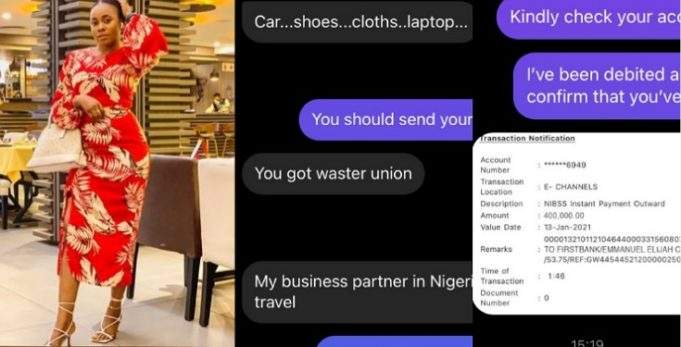 Twitter user, Billionaire Hajaar has shared her conversation with an alleged scammer who tried to dupe her of millions of Naira.
From the screenshots which she shared via Twitter, the scammer claimed he was into laptops, bags and shoes and promised to give her huge returns if she invests millions of Naira.
Sharing the screenshots, Hajaah said;
"Okay, Someone sat down, ran through Instagram and told himself, "yes, I can scam this one today". And picked my handle. First he opened an account just two days ago. See when he made his first post(3rd slide).Then sent Hi to me. Lmao! I'm the wrong person fam! So I said okay now!"
Read their conversations below;