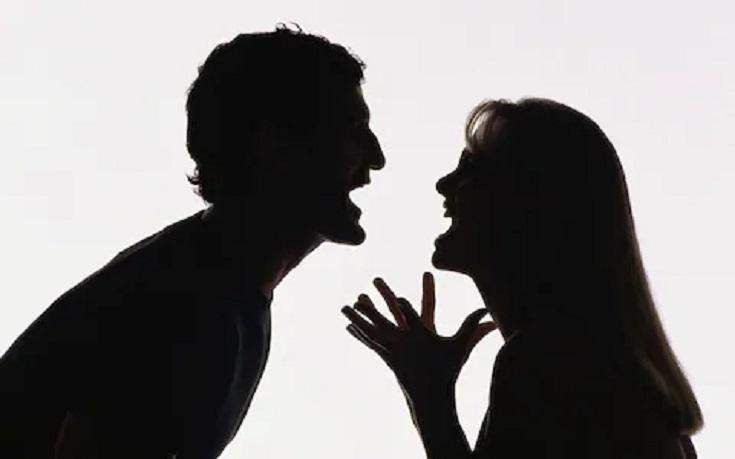 A young lady has heard the history of her life after sharing a post on her Whatsapp status that gives kudos to sugar daddies but condemn boyfriends.
According to snapshots received by @FamilyTips___ on Twitter, a dialogue between a boyfriend and his babe went from 0-100.
The boyfriend flared up after reading a post on his babe's status that reads;
"I'm hungry"
Sugar daddy: Alright what would you like to eat, let me send one to you rn
Boyfriend: Go and eat nau please eat for my sake
See the exchange that followed below ...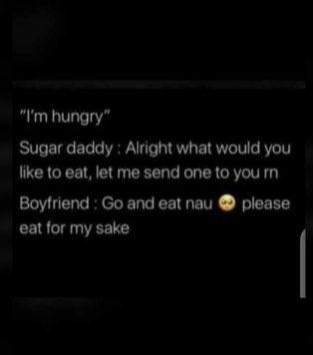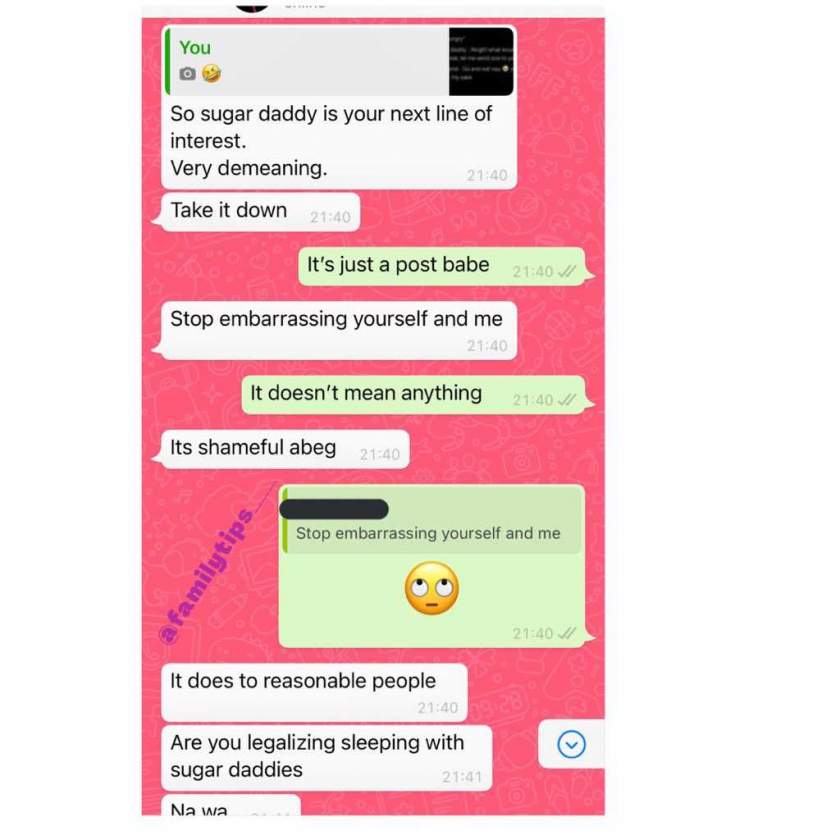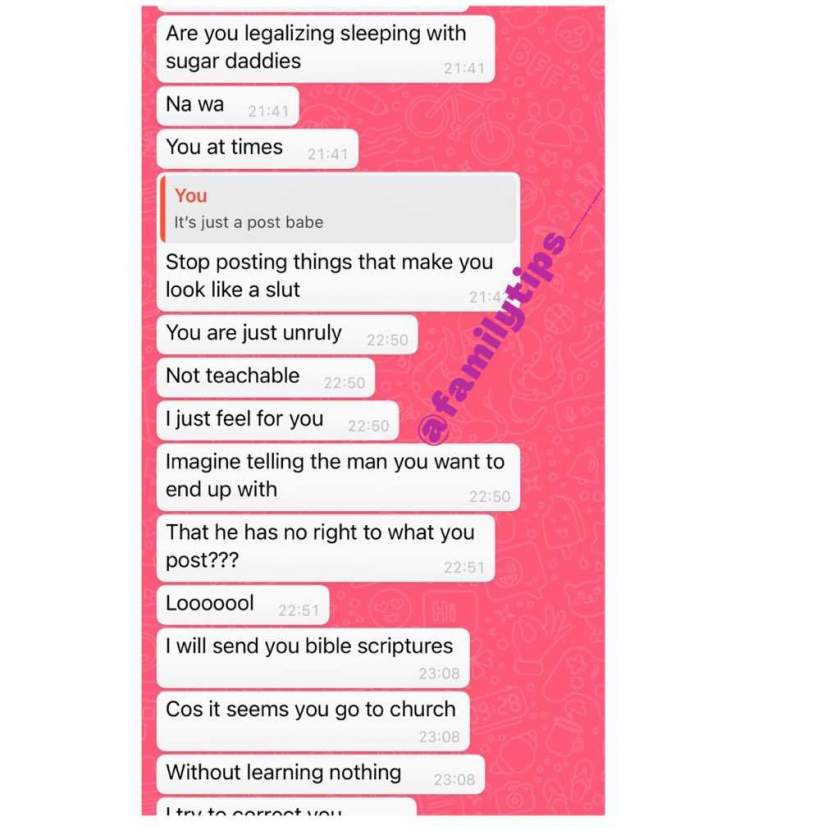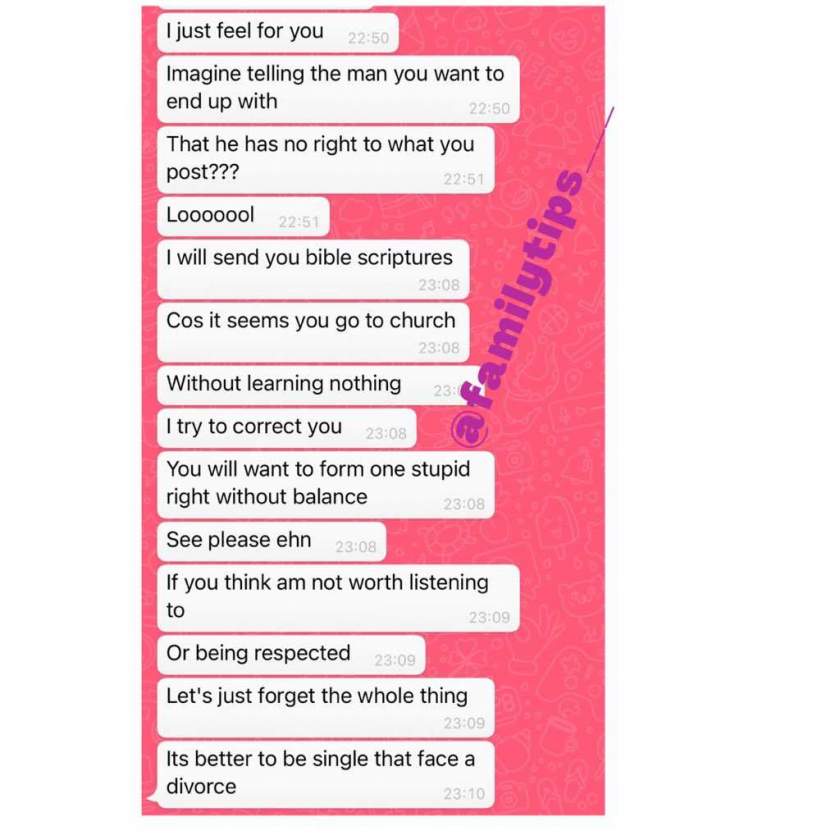 This is how some Twitter users reacted;
@ms_zaynie;

"You are just unruly, not teachable, I feel for you." Face with rolling eyes This was purely just an opportunity to come at her, I don't believe this is a healthy relationship that's worth keeping."
@Teetealawlah
"Hmmmm... Some people react to things differently. What you see as pure cruise and bants could mean something entirely different to another person. I believe you should know the kind of person your partner is; maybe a sensitive person or not. To me o, I believe he's overreacting."