Reality TV star, Ifu Ennada has joined other Nigerian Celebrities to condemn the xenophobic attacks on Nigerians and other Africans in South Africa.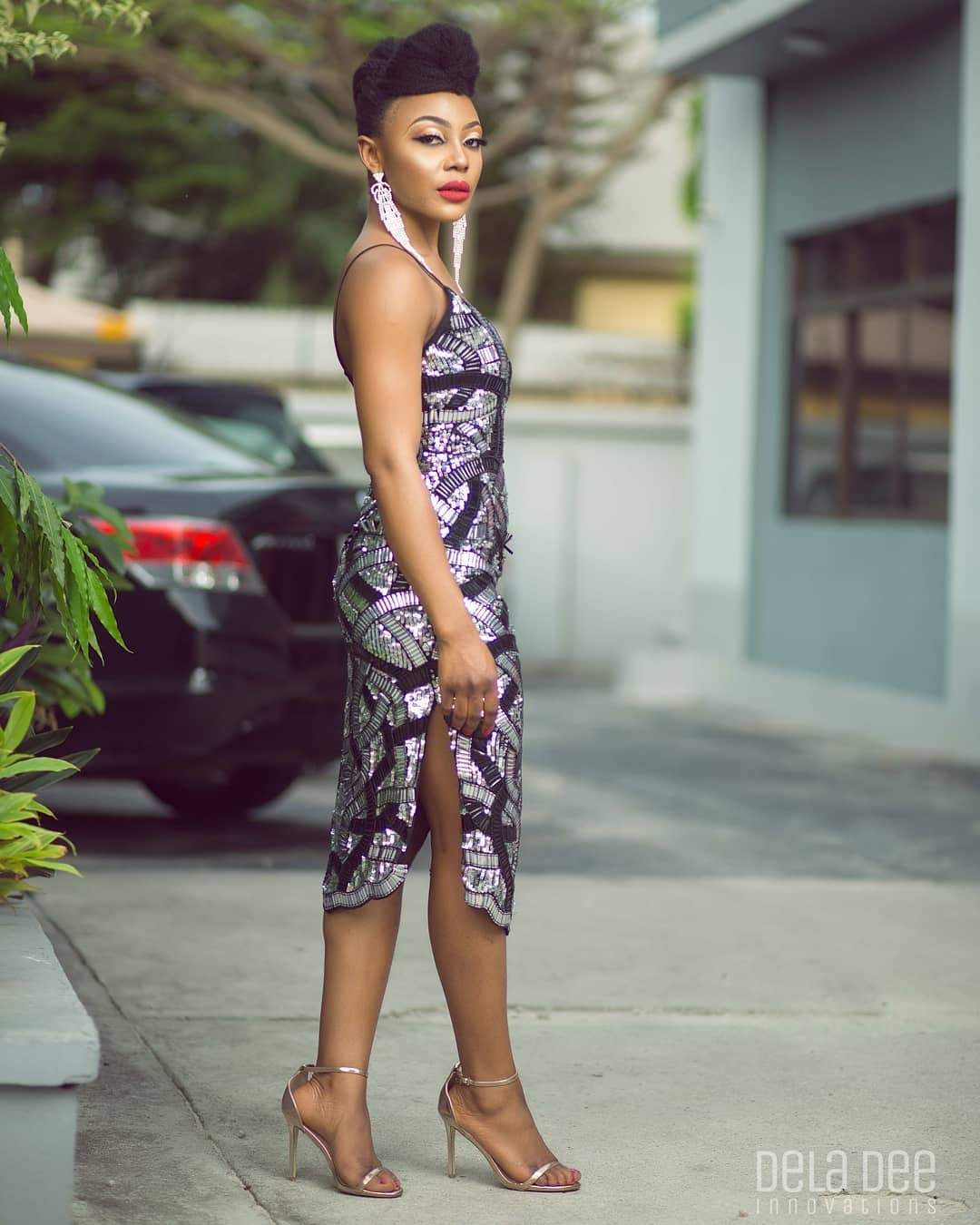 She condemned the attacks, saying "shame on South Africa. Shame on our government. Shame on everyone who enables xenophobic attacks on Nigerians in South Africa. Shame on us all."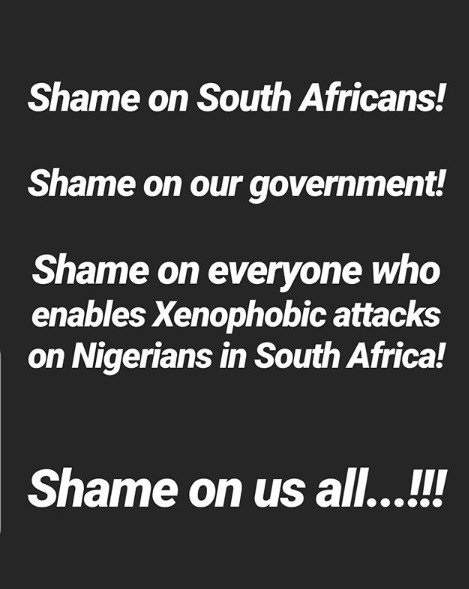 Taking to her Instagram page the Big Brother Naija Double Wahala housemate called on #BBNaija organisers to go on a 24-hour break to "show support".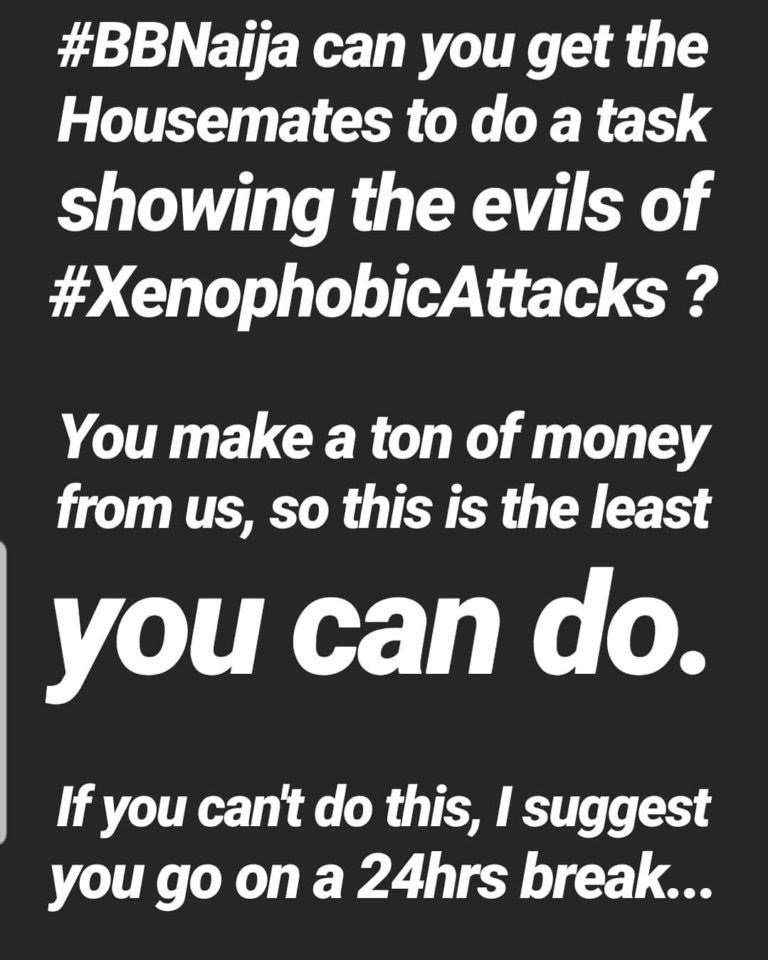 Ifu Ennada called on the organizers of the show to also get the current housemates to do a task on xenophobia.
Her words ;
To all South-Africans who derive pleasure in enabling/executing Xenophobic attacks- you're afflicted by inferiority complex, stupidity and ignorance. You claim Nigerians are taking over your country, but you forget that over 85% of your wealth is controlled by Whites who are really Lords over your lives in your own country.
You all keep bringing shame to yourselves and your beloved Nelson Mandela.
Your celebrities, your government, our government and everyone who keeps blind eyes and sealed lips as this evil continues should be thoroughly ashamed of themselves.
Your companies here make a ton of money from Nigeria and Nigerians, from #BBNaija to Multichoice itself, to MTN, Shoprite and every single South African owned business in Nigeria, you actually control a good amount of our wealth here, but you'll never catch Nigerians killing your people.
I wish there was something I could do other than just write. Since yesterday, my mind has experienced a turmoil thinking of the best line of action I could take, but this is all I can do right now and dare suggest that #bbnaija goes on a 24hrs break to show support to our people getting attacked in South Africa.
The world is crazy, the world is evil but I never knew my brothers and sisters who I've been there for will be the evil that threatens my life. I never knew South Africans will be the evil that threatens our very own existence.
They have forgotten how Nigeria played a huge role in their liberation years ago. They have forgotten. Nelson Mandela must have died a 100th time in his grave.
May God have mercy on us all.?
#SayNoToXenophobia #XenophobicAttack #SouthAfrica