A Twitter user took to her page to share photos of the package her boyfriend had delivered to her office and Twitter users have been left awed by the gesture.
@mztholu on Twitter tweeted: "My boyfriend had money and food delivered to me... I'm not crying".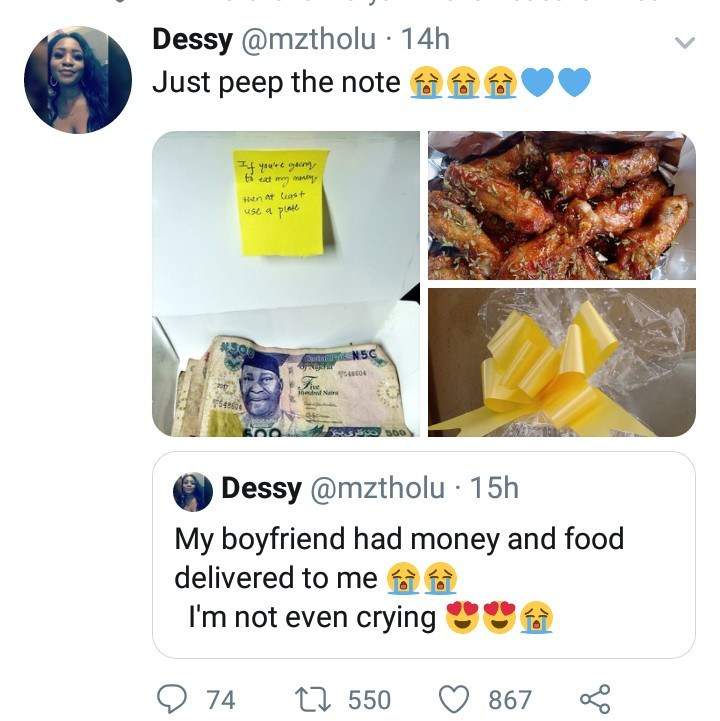 She added: "Just peep the note."
Attached to the package containing money is a note that reads: "If you're going to eat my money, then at least use a plate."
There was also a plate of chicken wings delivered to her.
All the items were arranged in a neat stack, wrapped and tied with a ribbon.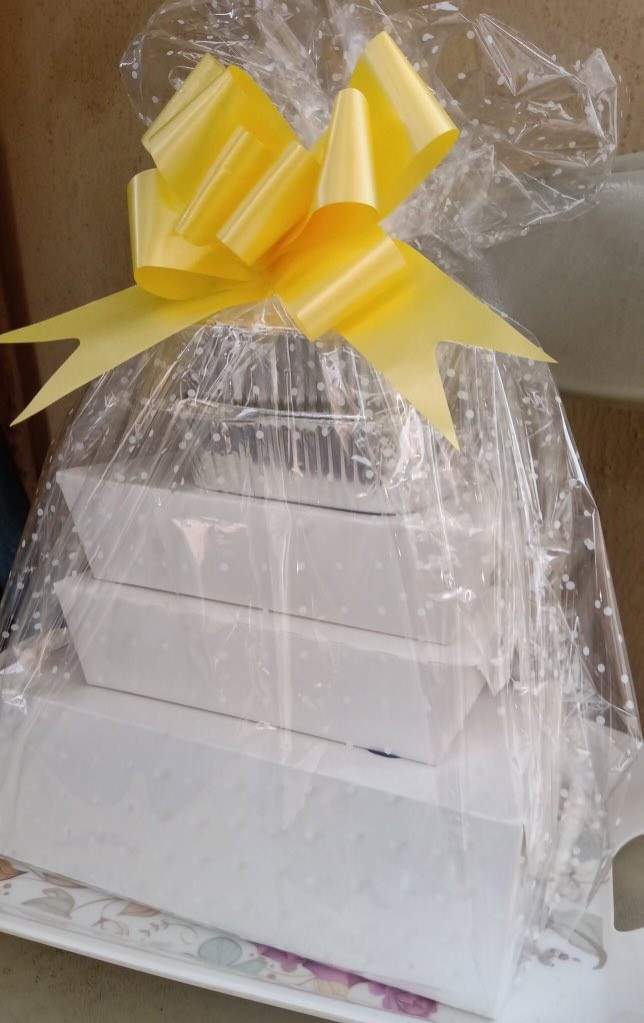 Twitter users reacted, asking if her boyfriend is "single" or if there's "space" in her relationship.
See some Twitter reactions below,