A make-up artiste, Ronke Bodamisi recently completed her one year mandatory National Youth Service Corp, and she did this in Zaria, Kaduna state.
Ronke is now documenting how she shed a whole lot of weight within the year of service.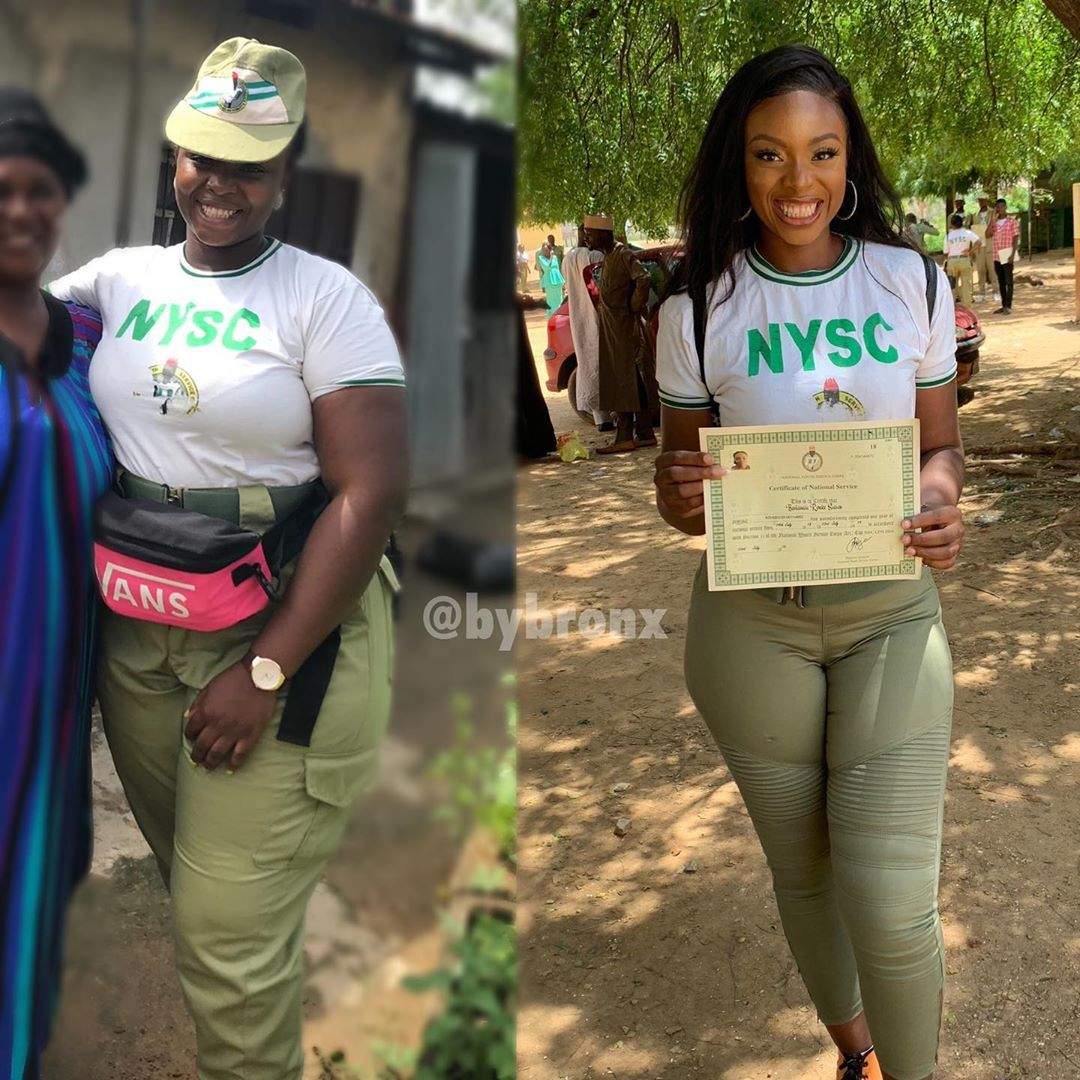 Ronke says it took her 10 months to shed the weight.
Here is her testimony below:
"How I went in VS How I came out !!! The last picture is my favorite, my nysc year was a life changing period for me . I remember how I use to 'occupy space ' in group photos , but now I am normal weight with everybody and I don't look like anyone's mother anymore. My journey is 10 months old next week . To every one who inboxed me and I promised them a weight loss class in July , I am sorry."
"Next one will be in September when I am celebrating my one year journey, so many unfinished businesses to wrap up and deal with . I am really happy with myself and really excited about how far I have come. #doneanddusted #nysc"
"She is celebrating her weight loss feat as well as the completion of her NYSC programme which took place recently. Ronke who runs online businesses has suddenly become an inspiration to full-figured Nigerian women online."