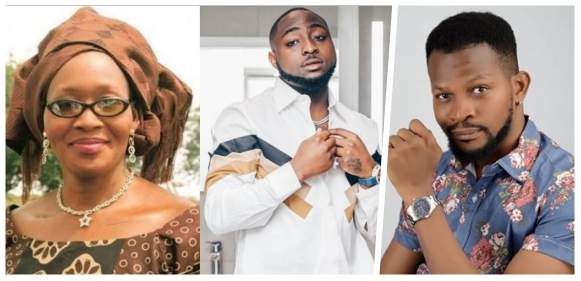 Controversial actor Uche Maduagwu comes for Kemi Olunloyo who always write negative things about Davido.
He shared a post blasting the controversial blogger Kemi Olunloyo for wanting to bring davido down with her words.
He wrote on his Instagram page,
"@kemiolunloyo You can't bring @davidoofficial down with words, grow up.?? The young man has openly said he doesn't know who you are, Aunty, when are you going to GROW up?? Despite all the rubbish you've written about @davidoofficial he has never disgraced you openly in any market in Ibadan,?? is that not a sign that @davidoofficial is the MATURE one?? This young man started his music career from the bottom, now he is very successful,? in other parts of the world, every MOTHER will celebrate him, are you not a mother? If @davidoofficial were to be your son, would you be happy if a noise maker write nonsense about him? Let us fear God @kemiolunloyo Whatever we SOW in this world, that's what we are going to reap.?".