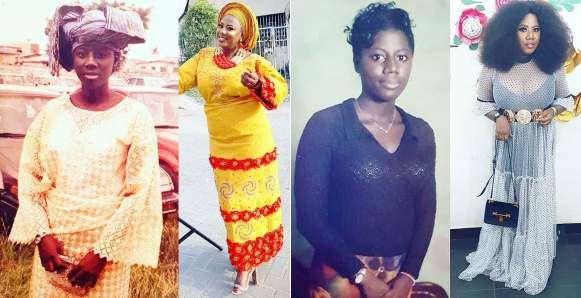 Popular Yoruba actress, Adediwura Becky Adesegha, also known as, Blark Gold shares throwback photo versus recent photo on Instagram and she wonders how she came about having big breasts.
In her post, she thanks God for his miracles and enhancements as she was flat-chested in 2001 but she is not like that anymore.
She wrote,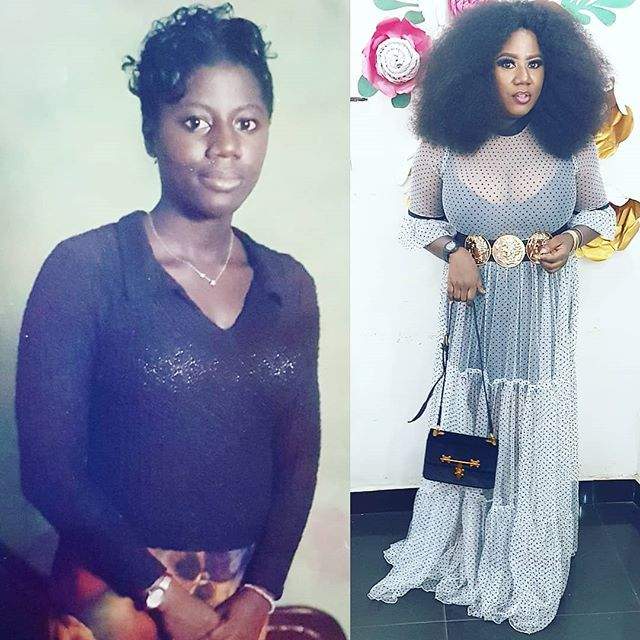 "Nah how I take get big breast still dey baffle me till date ?
Ha! Oba mi ONISE ARA ? ? ?
Anu nla ni mo ri gba o ?
Wetin I for take small boobi do ?‍♀️?‍♀️?‍♀️?‍♀️?‍♀️ GOD, THE GREAT ENHANCER ? ?
Don't lose hope, God can still do yours ?
Jan. 3rd 2001 picture vs 2018 picture
#tbt"