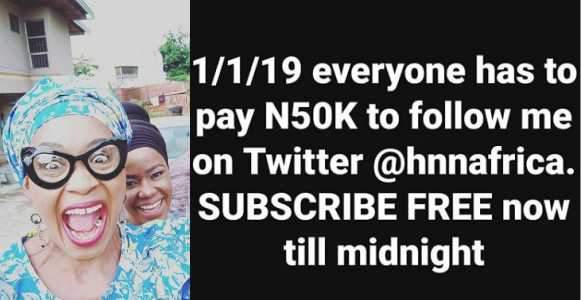 Controversial journalist, Kemi Olunloyo has disclosed that everyone will have to start paying to follow her on social media.
Kemi stated that a fee of N50K will be paid by any interested individual for them to follow her on Twitter.
She wrote:
"TWITTER ALERT??????1/1/19 everyone has to pay N50K to follow me on Twitter @hnnafrica. SUBSCRIBE FREE now till midnight. The page goes PRIVATE MIDNIGHT."