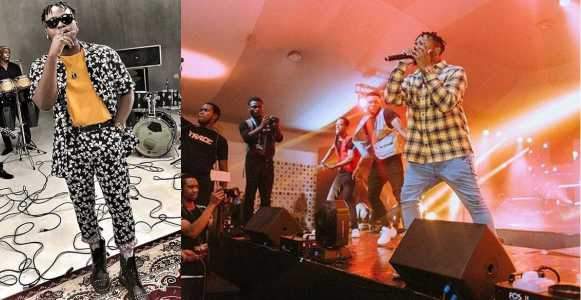 A Twitter user identified as @EzraelAni, has taken to the platform to call out Olamide over his choice of lyrics in his song with Dj Kaywise 'See Mary See Jesus'.
According to the young man, Olamide, who is a Muslim made a secular song with the chorus being chants of two names from the holy book of Christians, Mary and Jesus, which he says isn't right.
He wrote;
"So a Muslim did a secular song and used "See Mary, See Jesus" as the chorus and all ye Christians seem okay with it? Like, can a Christian try such with holy names from the Quran and go scot free? Na songs like that NBC suppose they ban, but what do i know?
"So i did my research and most of the results i got shows that Olamide is a muslim but let's leave the argument of Olamide's religion for another day. My Point is, i think using holy names from eiter the Bible or Quran for secular songs is wrong. Simple"
See his tweets below: