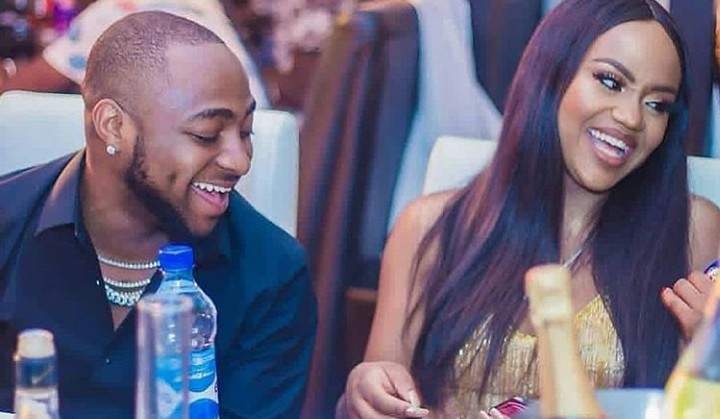 An Instagram user dragged Nigerian musician, Davido for saying his girlfriend, Chioma is lucky to have him
Davido had posted a photo of himself and captioned it with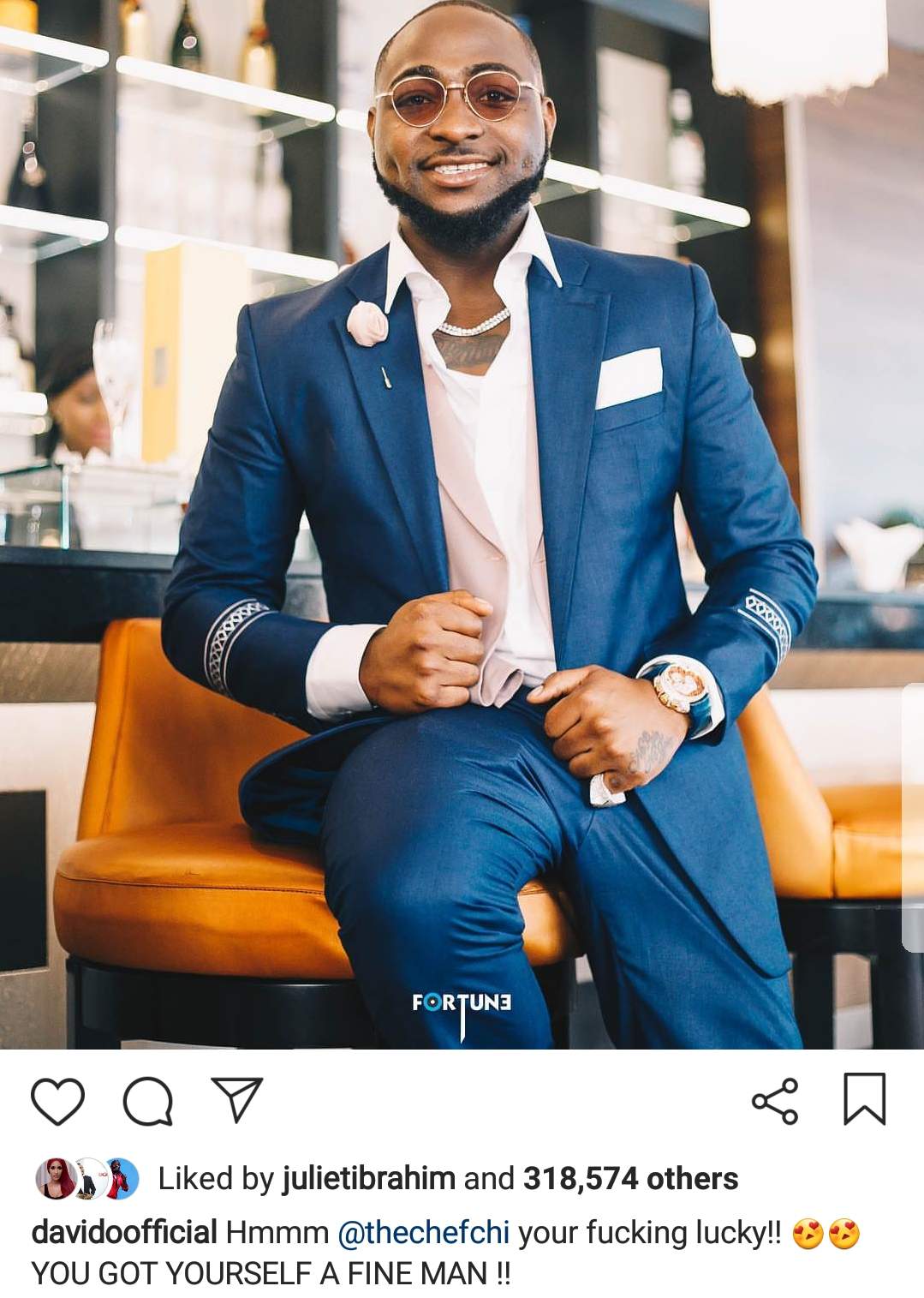 "Hmmm @thechefchi your fucking lucky!! ?? YOU GOT YOURSELF A FINE MAN !!"
To which Chioma heartily replied

"Lmaoo..I know".
Well, a fan of Davido thinks otherwise. She called Davido a cheater and said he is the one lucky to have Chioma in his life.
She wrote,

"How is she lucky? When you cheated on her,got two kids by different women.Boy bye!You are the one lucky to have her..Looks don't mean nothing and money only impresses lazy eomen who don't want to hustle for their own".