A lot of Nigerians have been affected by the recent heavy rainfall. Many have taken to social media to share pictures and videos of their flooded homes. Some also seized the opportunity to call on the government to come to their aid.
It appears the government is doing little or nothing to assist people living in flooded areas. In another heavy downpour some ladies were seen swimming in the flooded water.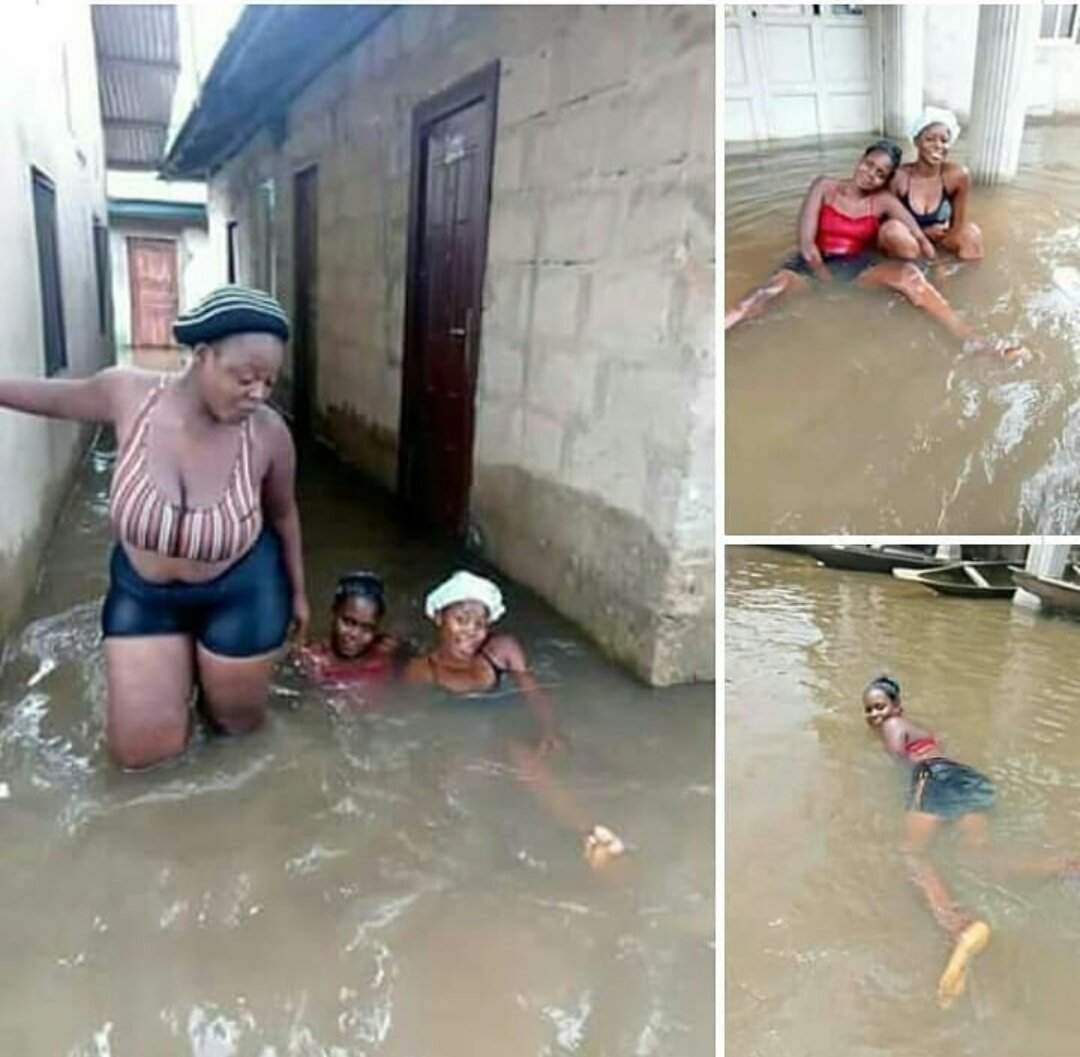 The pictures were shared on Twitter by one Umeh (@UmehOMA). According to him, he disclosed that the ladies took advantage of the flood instead of going to pay so much money at a swimming pool.
His post reads: "Flood took over their area, and instead of worrying about it they used it as swimming pool. When life gives you lemons, make lemonade out of it."