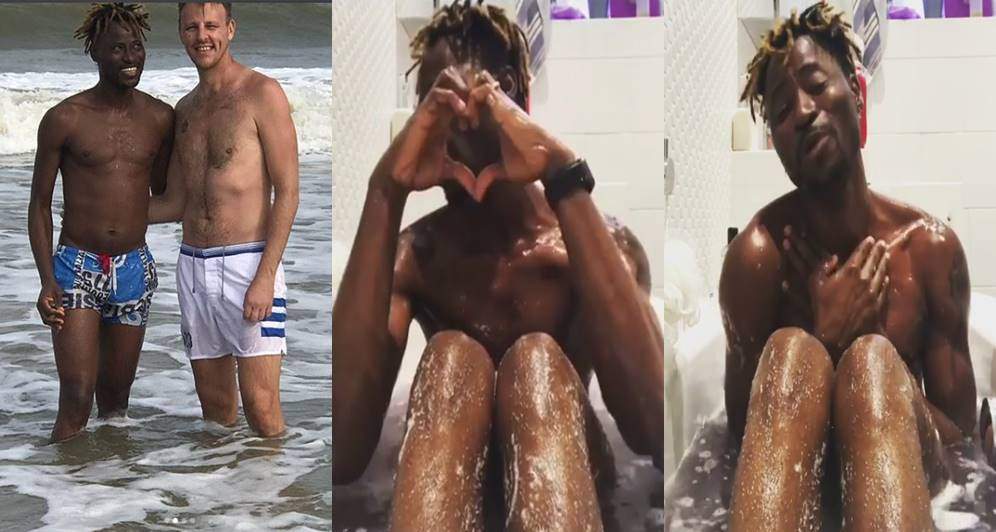 When you are the woman in the relationship you tend to feel s-xy sometimes, and show your man what you have got! Bisi yesterday set instagram on fire when he shared a video a of himself seducing his husband.
A lot of people insulted him for the act, with one saying this is 'somebody's father' and another asking him to 'REPENT'.
But trust Bisi, he won't have it, and replied nasty comments. Some of his supporters who however belong to the same group were fast to say Bisi was on point.
Watch the video below;