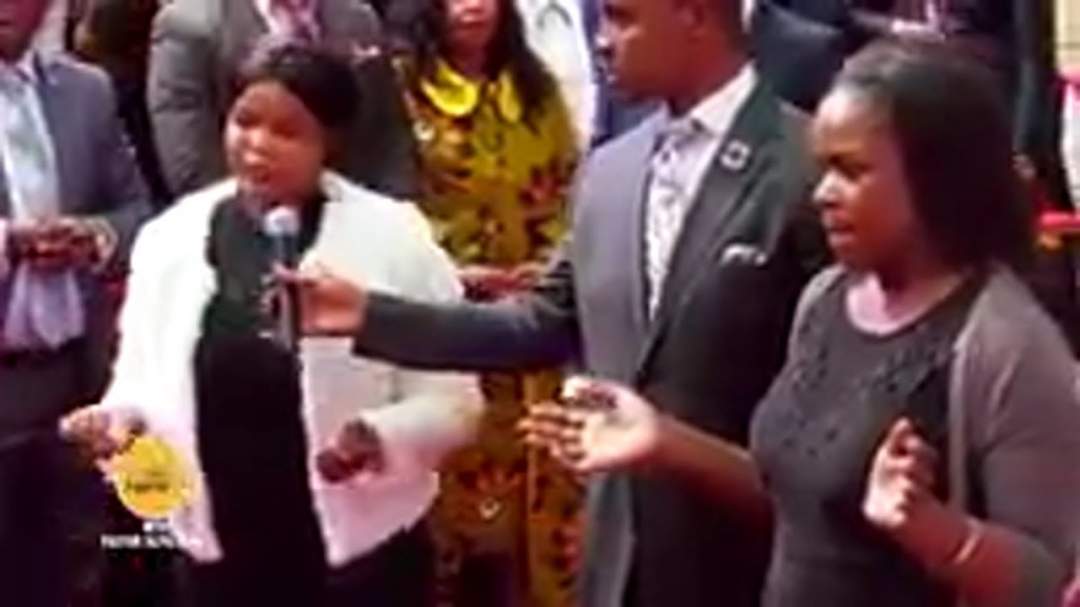 Unless you're not very active on social media, you must have come across the trending phrase "pamela why?".
For those who are still in the dark as to the origin of this phrase, we are here to demystify it.
The phrase originated from the church service of a South African church where the officiating clergyman revealed to a worshiper that her recent problems where orchestrated by her very close friend name "Pamela" who also attended the service with her.
After revealing the closeness between the two ladies, the clergyman uttered the phrase "Pamela Why???" before going on to expose Pamela.
Watch the revealing clip below.