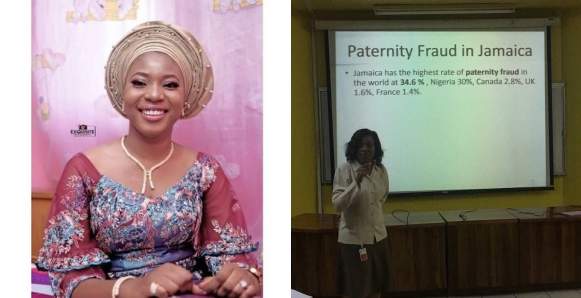 According to a Nigerian lady, Destiny, who shared the story with statistics on Twitter, she wrote;
https://twitter.com/sarletlee/status/1041622183330689024
"DNA test should be mandatory at birth , too many of you lying about who the father is and messing up people life including the child, especially in Nigeria.
In a phone interview with Ventures Africa, Mr Ayodele Ayodeji of Paternity Test Nigeria said there is one case of paternity fraud out of every four paternity test conducted at the centre. "I will say one out of four paternity tests turn out negative," he told me.
He also added, that people of the east - Ibos, south-south - Deltans, and south-east, patronise the centre than the people of western Nigeria - the Yorubas.
According to a forensic geneticist, Dr. Abiodun Salami, 30 per cent of fathers are unknowingly nurturing and investing in children who are not biologically theirs.
Salami, who is also the Chief Medical Director, DNA Centre, Lagos, revealed that 50 per cent of the all paternity tests carried out in his laboratory came out negative and mostly affected were first born children.
This false pretence is common among Nigerian women. Durex survey suggested that Nigerian women are the most unfaithful in the world and a DNA expert from Lagos University Teaching Hospital claimed that 30% of Nigerian men are not the biological father of all the children"

According to reports, it was also stated that 50% of Nigeria first born belongs to other men.