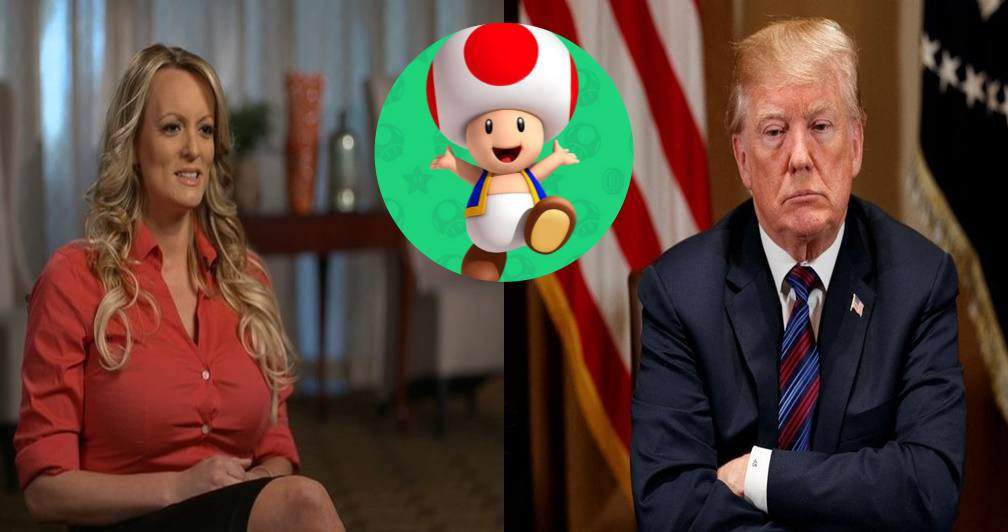 Stormy Daniels has mocked Donald Trump once again and this time it is all bout the his "smaller than average" penis, claiming it resembles the mushroom character from Mario Kart.
In an explosive book, the porn star reveals intimate descriptions of the US President's member, saying: "He knows it's unusual".
Stormy - real name Stephanie Clifford - has turned writer to pen Full Disclosure, which details her alleged relationship with Trump.
The 39-year-old also claims "he doesn't even want to be president" and further alleges Trump offered to help her "cheat" on The Apprentice.
Daniels claims she and Donald Trump had sex at the Edgewood Tahoe golf tournament in 2006. This would have been one year into his marriage with Melania Trump and four months after the birth of Barron Trump.
She describes how Trump's body guard allegedly asked her to dinner, which she says ended up being an invitation to the brash billionaire's penthouse suite, reports the Guardian.
Taking a swipe at Trump's todger, she wrote:
"I lay there, annoyed that I was getting f***ed by a guy with Yeti pubes and a d**k like the mushroom character in Mario Kart. It has a huge mushroom head. Like a toadstool.