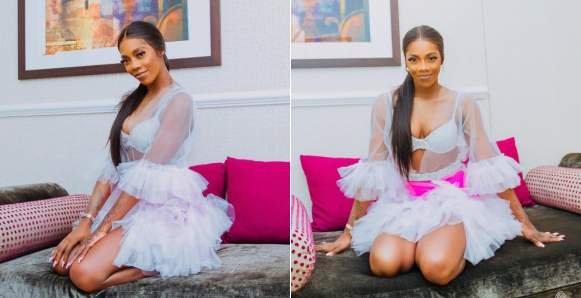 A lady took to twitter to say she's tired of celebrities.
Nigerian musician, Tiwa Savage who was not in the mood, told her off by saying she should get off their pages.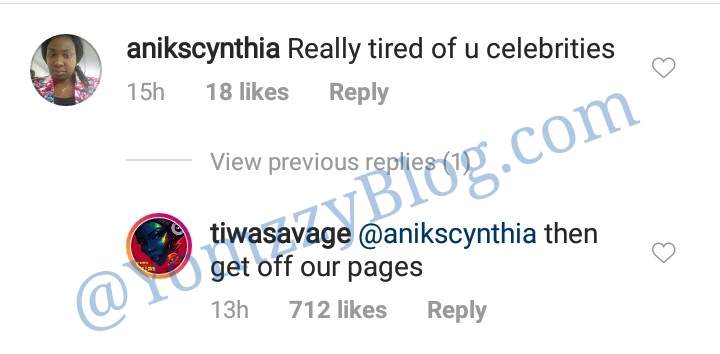 Earlier today, Tiwa Savage called out Kenyan promoters after she gave a thrilling performance on Saturday at the Carnivore Grounds for Redsan baddest album launch.
According to Tiwa Savage, the Kenyan promoters didn't pay for full accommodation at the hotel she was checked into and didn't make any provision for a car to take her to the airport.
She took to twitter to rant on the inadequacy of the promoters and went on to say the work goes on because she does it for the fans.
She wrote;
"Checking out of the hotel and full accommodation not paid for, no car to take us to the airport and promoters want to talk trash about artists
"Funny how everyone is asleep and phones are off after the show but they blow up your phone when they need you for radio and press runs before the show
"We shall still continue in this though because the fans deserve better regardless of what happens behind the scenes
"I love KENYA always have and always will"