Wizkid's First and Second Babymamas, Binta Diamond and Shola are still both bent on labeling their baby daddy, a Deadbeat.

Binta took to the gram to share a headline that reads; "Chris Brown's Legal Team says Nia Guzzman Told Their Daughter He was A Deadbeat Dad".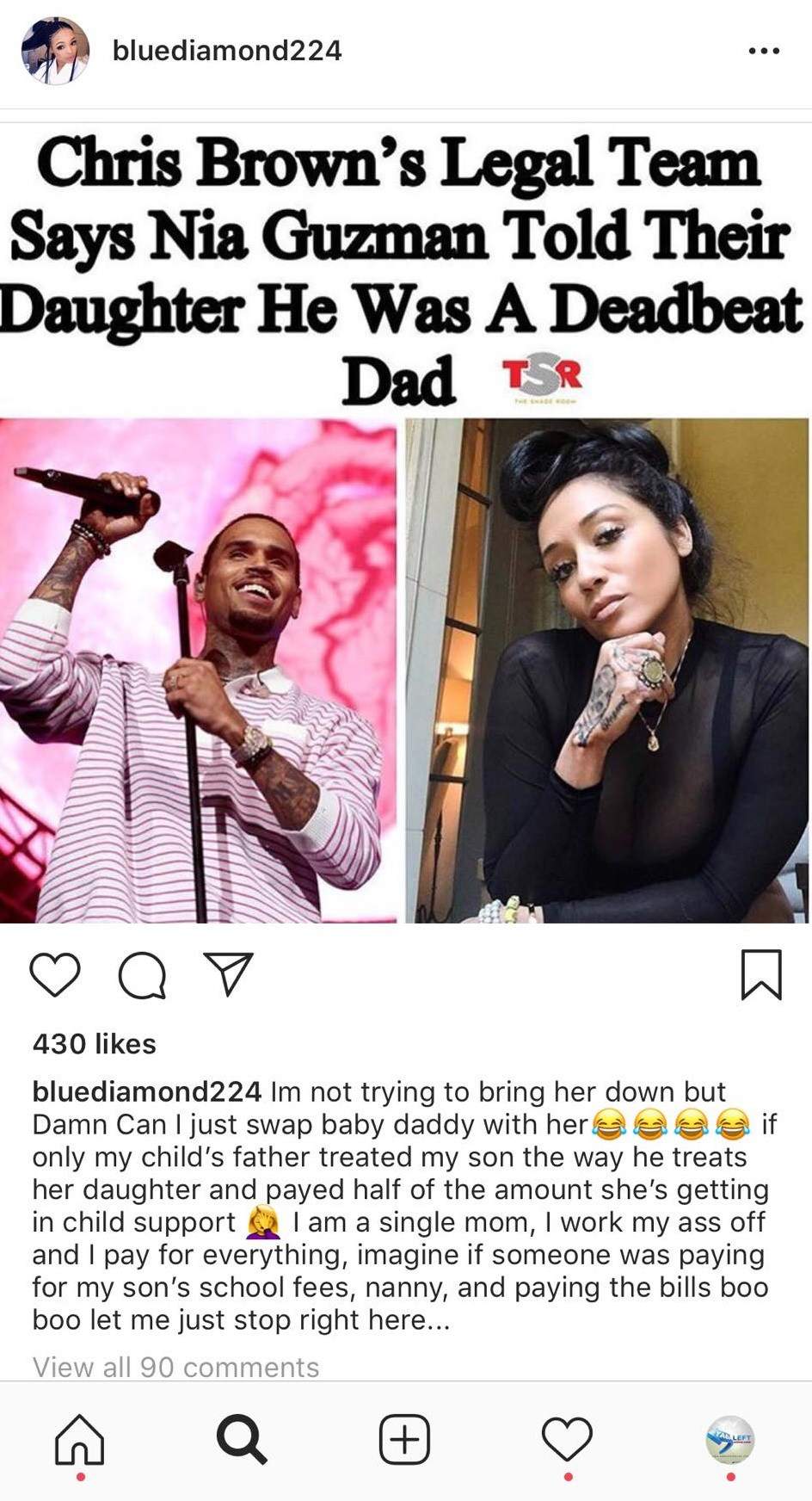 She captioned the photo:

Im not trying to bring her down but Damn Can I just swap baby daddy with her???? if only my child's father treated my son the way he treats her daughter and payed half of the amount she's getting in child support ?‍♀️ I am a single mom, I work my ass off and I pay for everything, imagine if someone was paying for my son's school fees, nanny, and paying the bills boo boo let me just stop right here...

Sola Ogudu, his first babymama also responded to her post, "Someone should advice dia fav to start by paying his children's school fees first before building schools for the masses... Charity they say begins at home??????‬"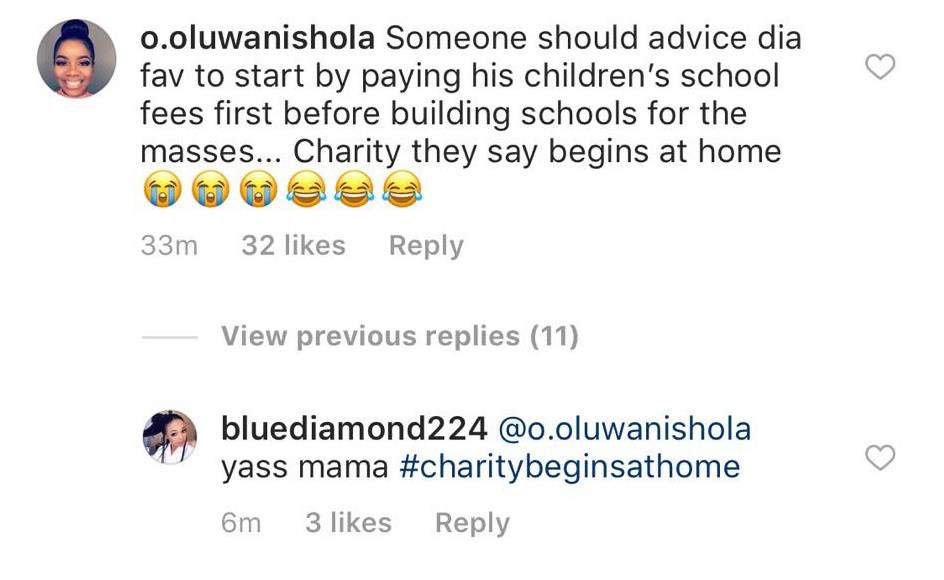 Some comments:

ishaa.kx: What she needs to do is find a job ? mothers, single mothers are really out here struggling a job their families and paying bills with a 9-5 and she's actually in need of money to live up to the lifestyle she portrays. She's getting more than enough and is just being greedy @therealniaguzman be thankful sis and keep it pushin

lexycrownofficial: I still don't understand the hatred, the neglect and makes me loves you more, I believe everything you said, there's no picture of him and little ayo so there's definitely no way he's supporting, it's a shame on him because it costs him nothing, David is spending time with his kids and uniting the mother of his kids, I think the name kid in wizkid makes him a kid and not grow, you gave him a healthy, handsome and brilliant son, so why the denial? He's chasing dreams leaving his future behind, he won't be this young forever and this kids will grow one day I hope it won't be too late for him, this kids can grow and overthrow him, so would he like to make a rival with his kids? He doesn't have a good counsel that's his problem. Even if you hate the shell, you have to love the yolk. Even if he hates you, little ayo has no crime in this just an innocent boy in the world, he's supposed to show love to his own blood, that was all you asked for not his money, I seen that since day one, you are a well to do woman, up and going, all you wanted was for him to man up, you don't look the type that needs his money to survive and the last time interfered in this he blocked me on IG till this day and I don't care because I said the right thing?️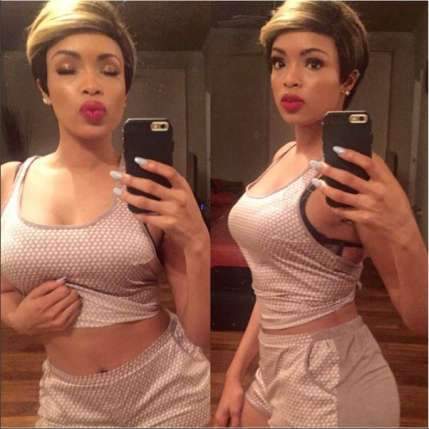 miah077: Take that fool to court! He can't make kids and just leave them while he can take care of them. Don't listen to anyone who will call you names. He must fulfil his duties. You shouldn't have to take care of Ayo on your own! I will never respect any man no matter how good his music is if he can't take care of his kids or picks and chooses who he wants to be a father to. What kind of rubbish is that? May God fight for you sister, your son will be like Ishmael. He will be a blessing that no one expected. And I pray the same for the son of Oluwanishola.

yungmilli_razaki: Whenever I see you say this I get sad, am a die hard fan of wiz, and i became king ayo fan the very first day I heard he was wiz son, I know that wizkid is not a bad person, something must be wrong somewhere, pls mama ayo u have to check urself, and if the fail is not from u then I pray wiz realise his mistake soon and come for his son
mz_ha_pee: Why ain't you dealing with it legally ma'am? Are you happier dealing with it online? I'm not saying you're lying or what is going on is right but IG won't do no good instead it's causing more harm. Protect your son. Solve your issues properly or leave it out SM.

jorshwizzy: Do you know why Wizkid will never come closer? Because every man deserve a woman who can be there for him when there's no one, ask yourself what's your impact in wizkid's life? Please stop being childish, if he's not paying child support then sue him to court or call his family, stop spoiling this guy's beautiful image he has been building for years without you being there for him, I love little Ayo but you the mother is making the father to avoid you because of your negativity and what you are doing right now, we all knows how he cares for Zion so why is your own different please change.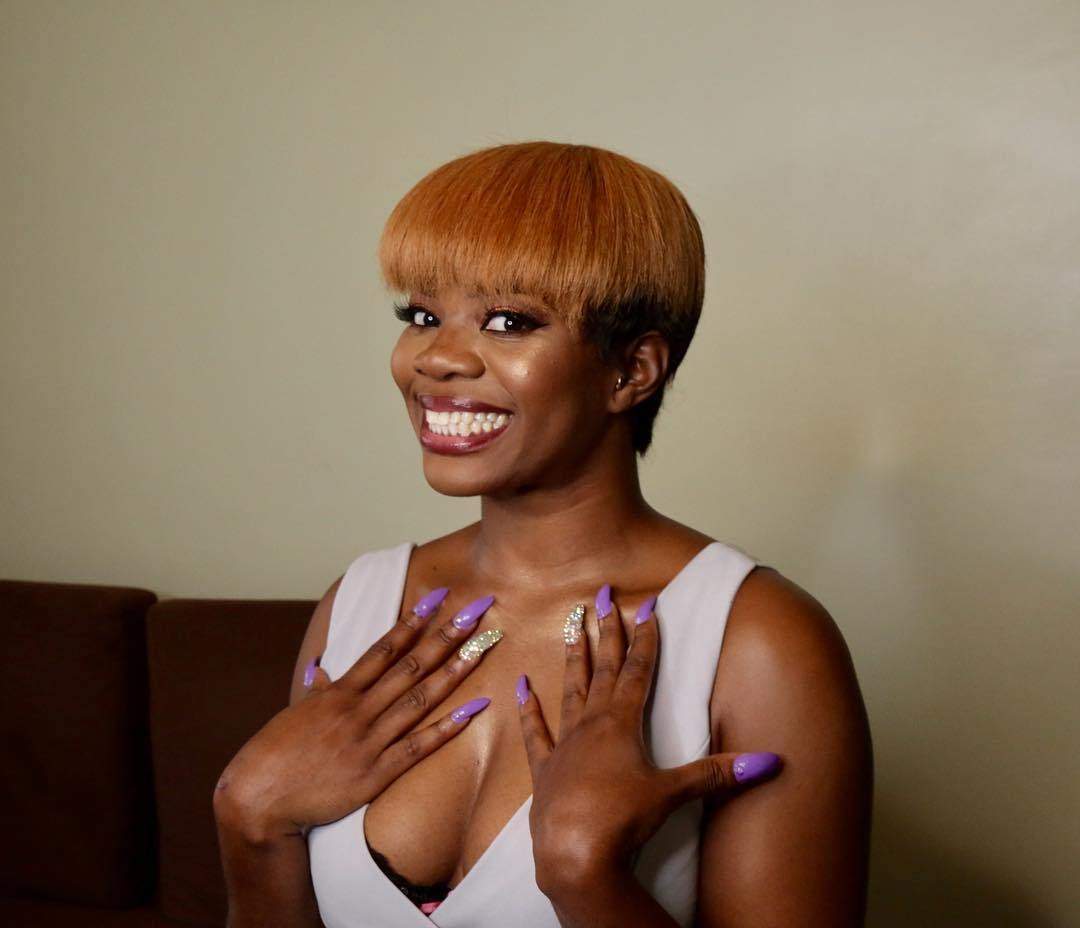 ishaa.kx: I wish he would just grow up and be a father figure to @king_ayo_ it's so sad and that's why he doesn't really gain the acknowledgment that he so desires for. Although he is a "star" and is famous but girl he ain't know where near @davidoofficial and which proves my statement correct davido had two kids and a whole girlfriend but yet he still finds time to see hailey whenever he's in America and also regularly be with imade because she lives in Nigeria. It's not something to be proud of being called out for not paying your dues to your child it's embarrassing and it's really bad