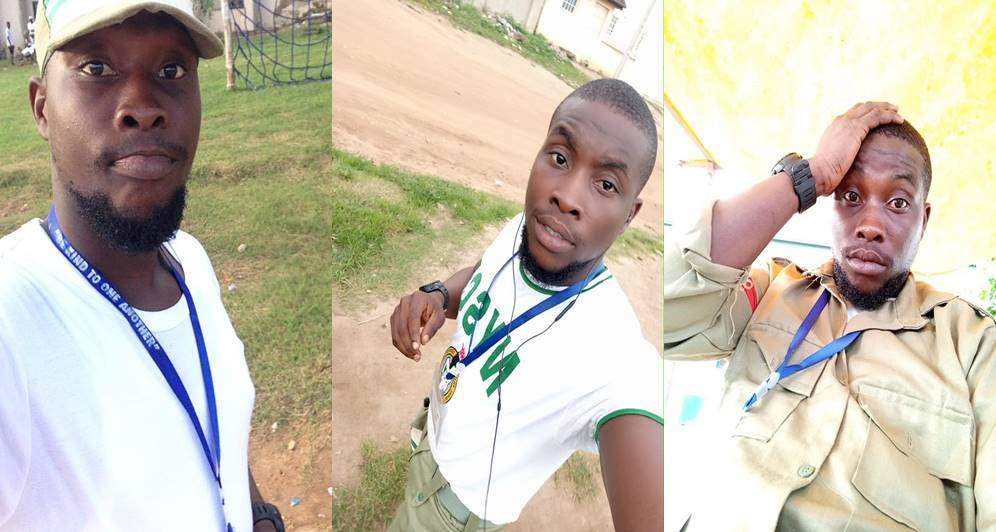 A corps member simply identified as Victor M Bills on facebook has taken to the platform to celebrate the death of his father who he described as a 'great devil'.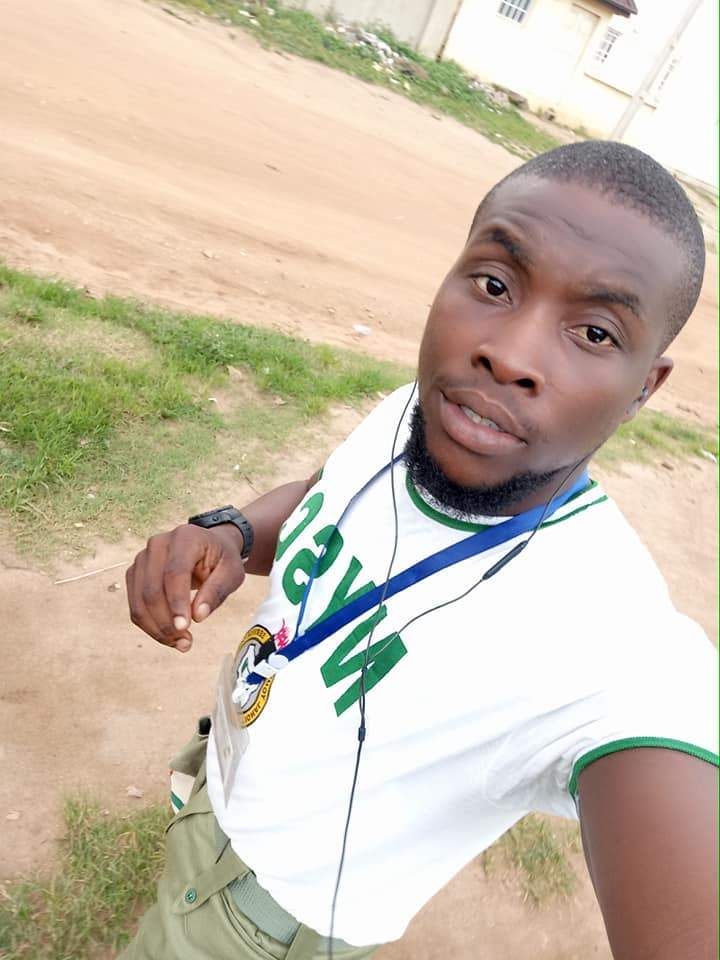 The young man who stated that they were happy to live to see the death of his father, wrote;
"Friday is for CDS....#Abjcoppa....And finally the great devil died last night..... R.I.P my useless father.....Just so happy we all saw ur death.... This is GOODNEWS"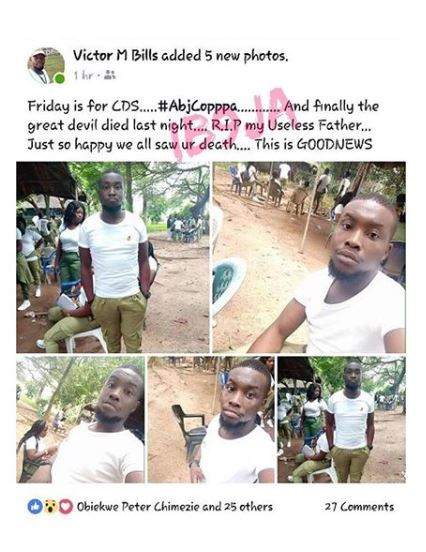 https://www.instagram.com/p/BnbhNVqhK-T/?utm_source=ig_embed_loading