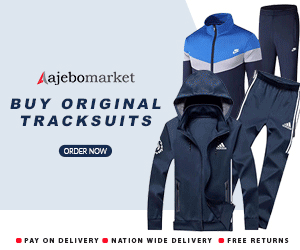 A beautiful young lady, Adaeze Angela Anabaraonye is currently mourning the loss of her husband of four years.

Adaeze revealed that her husband, identified as Tochukwu died, after he returned from Sudnay Mass on the 8th of July 2018.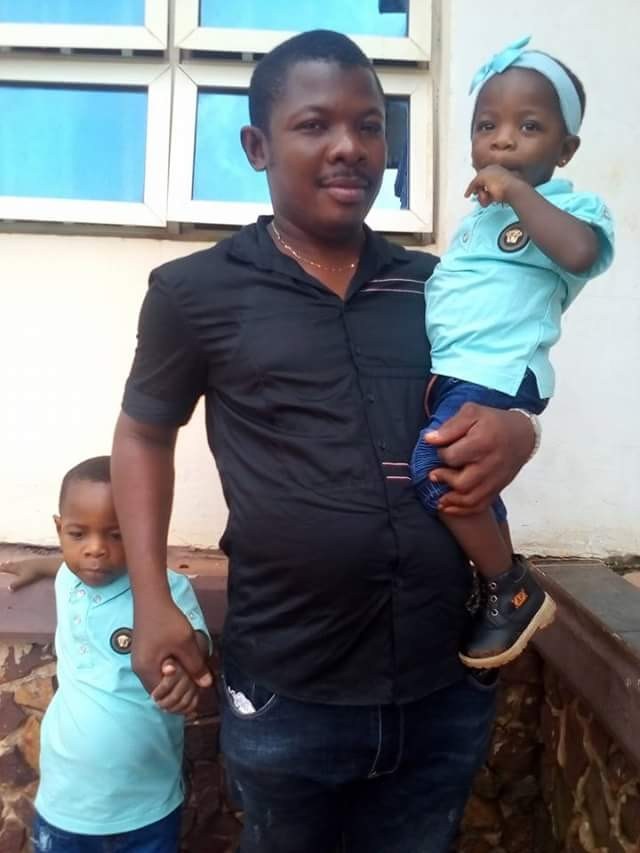 Adaeze who is 4-months pregnant, revealed that on that fateful day, her husband he played the keyboard in Church, sang with the microphone, took Holy Communion. After the Mass, he asked her to take photos of him and their two children in the Church Chapel.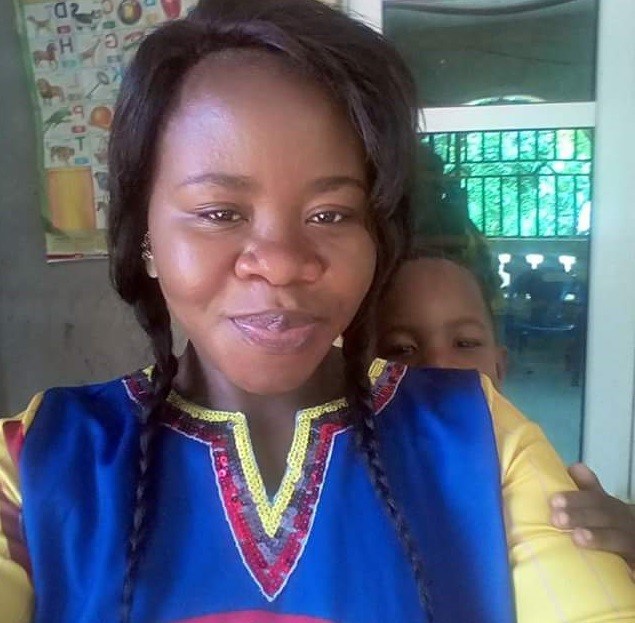 Read her post below.

"I lost my husband to the cold hands of death last month July 8 on Sunday after Sunday service. My consolation is that he had the fear of God. Praised Him that Sunday, played the keyboard, sang with the microphone and told me to snap him and the kids in front of the Chapel. He served God during his short stay on earth."

"Now am confused not knowing the next step to take because am heavy and my first child of 4yrs old keeps asking of his Daddy while the second child keeps pointing to different directions at night saying daddy daddy."

"Please remember me in prayers that I should deliver safely and should also be strong for these children because my heart beats faster than normal."

"Please pray for a sister in need of God's protection, blessing and intervention."

"Please let your prayers touch God for because I believe in psalms 121vs1 which says I look up to the mountain where will my help come from? My help will come from the Lord who made heaven and earth."

"I only rely on Him."

"Halleluyah........... Glory be to our Heavenly Father. In every/any situation I will glorify your name. My husband has gone to continue singing and praising our glorious God with the heavenly cherubim and seraphim. Weep no more everyone for Tochukwu Stanley Anabaraonye is with the Lord. He prepared himself, went to Church: played keyboard, sang with microphone, took communion.After Mass took photos with his children in the Chapel. Let place our hope in the Lord for He is the author and finisher of our faith. My Hubby, your children and I will continue pray for you and love you always. Congratulations on your new address. One day we will all be together in the presence of the Lord. Rest in peace Honey m. We will be strong for you."