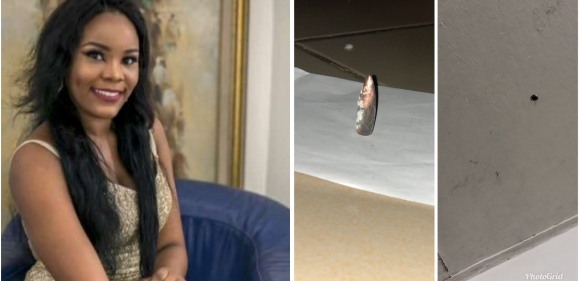 A lucky Nigerian lady, has taken to Twitter to reveal how she was almost killed by a stray bullet inside her room in Port Harcourt, Rivers State.
According to the lady identified as Era-dSonia, she was asleep when the stray bullet hit a few inches from her head.
The bullet had penetrated her room from the roof, as a robbery was taking place in her house. See what she wrote below;
"A stray bullet literally just came into my room right through the roof.... a few inches from my head. ?
JUST RIGHT NOW!!!! I have nothing to say.? Truly, Safety is of the Lord. ?
I had no idea they were robbing outside my house by then. I was really asleep but I realized what had happened by 1am"
See a photo of the bullet below;