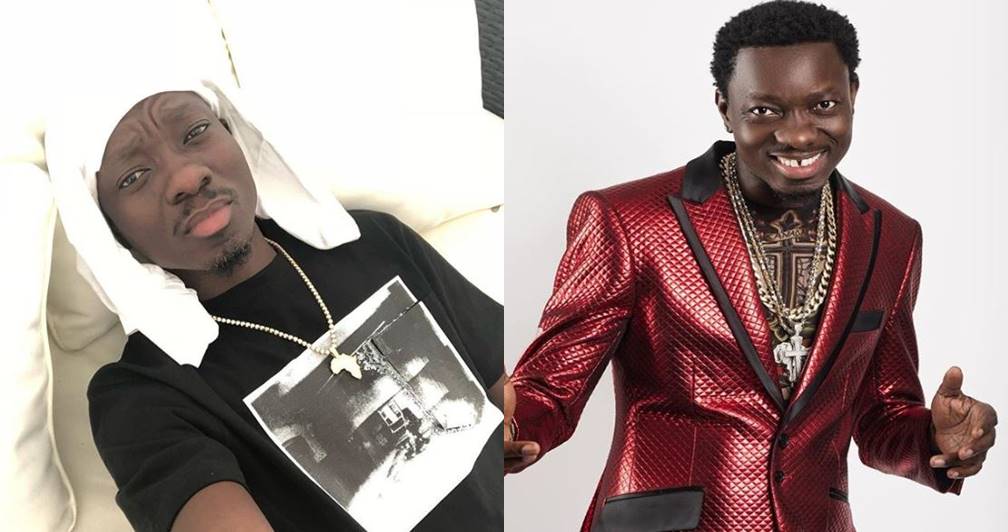 Ghanaian-born American comedian, Michael Blackson has taken to his social media page to expose a direct message he got from a Nigerian woman who is married to an Igbo man.
Just read it for yourself below, including his very savage reply to her.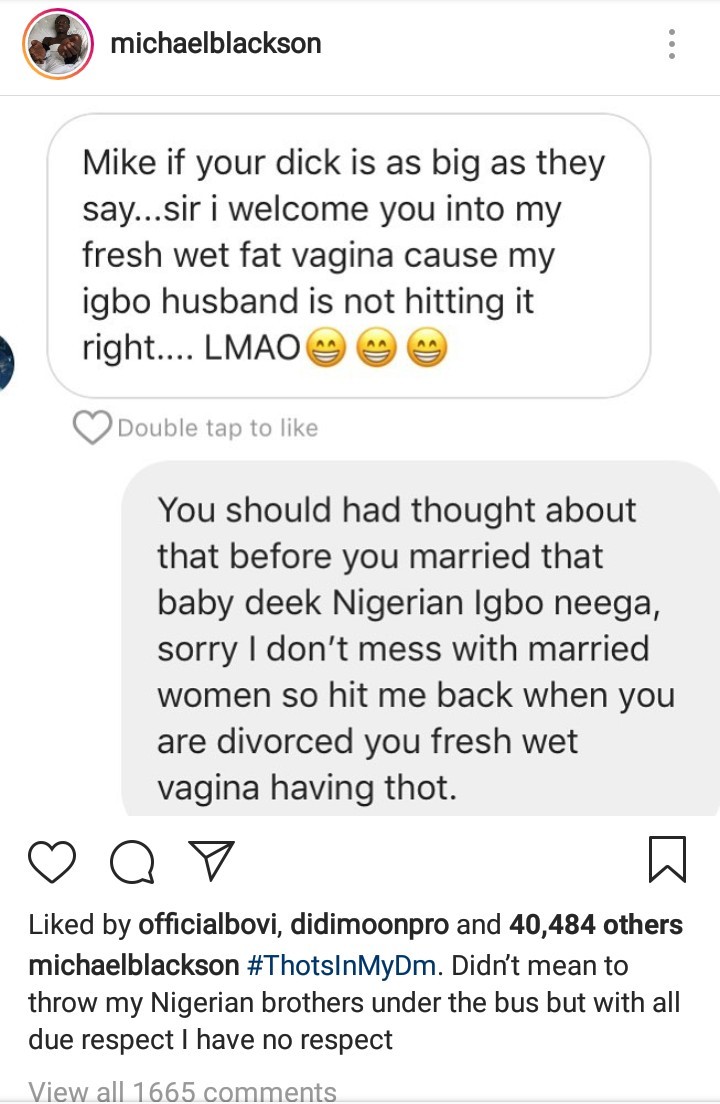 Michael Blackson, a.k.a "The African King of Comedy," has been entertaining audiences all across the country and around the globe for more than a decade.
Born in West Africa, Blackson came to America when he was 13 years old, and immediately met with some problems. "I was just a regular little boy who looked forward to coming to America to live the American dream. But I didn't understand the other kids, and they certainly didn't understand me," says Blackson, whose comedy will be evident at the Keswick Theatre in Glenside on Nov. 11 as he appears with other comics in Shaquille O'Neal's "All-Star Comedy Jam."