We bet you've had this argument with a friend or relative. Does the lyrics go like this, "Only fake girls be loving when you have" or "Only fakers be loving when you have"?
This is been a trending topic on social media of recent and Nigerians are divided on which to go by when singing the song 'Fake Love' by Duncan Mighty and Wizkid. Some point out that Wizkid sings 'Fake girls', while Duncan Mighty sings 'Fakers'.
See some opinions below: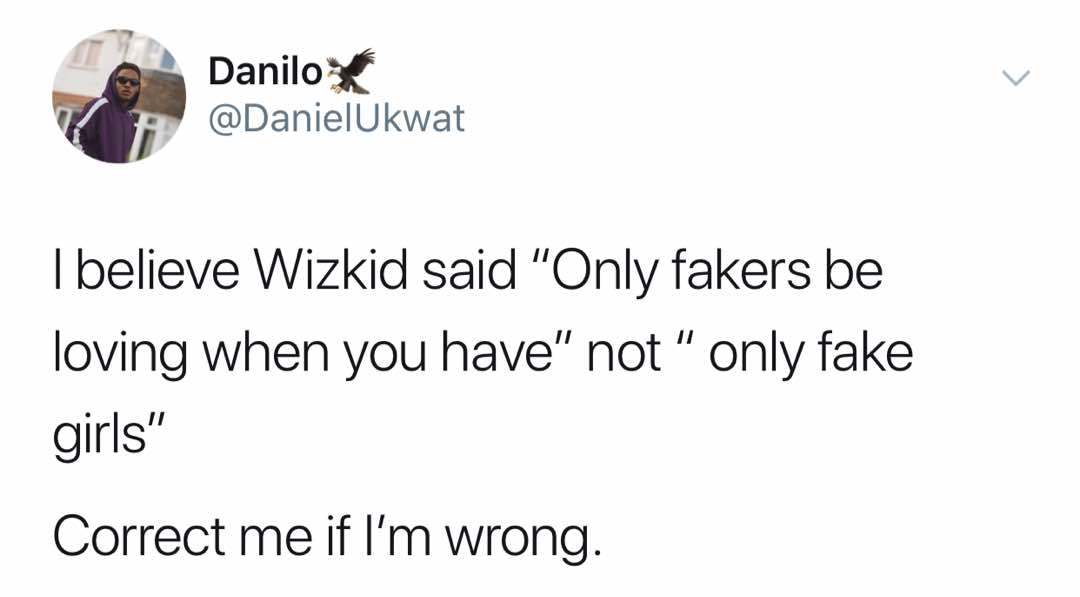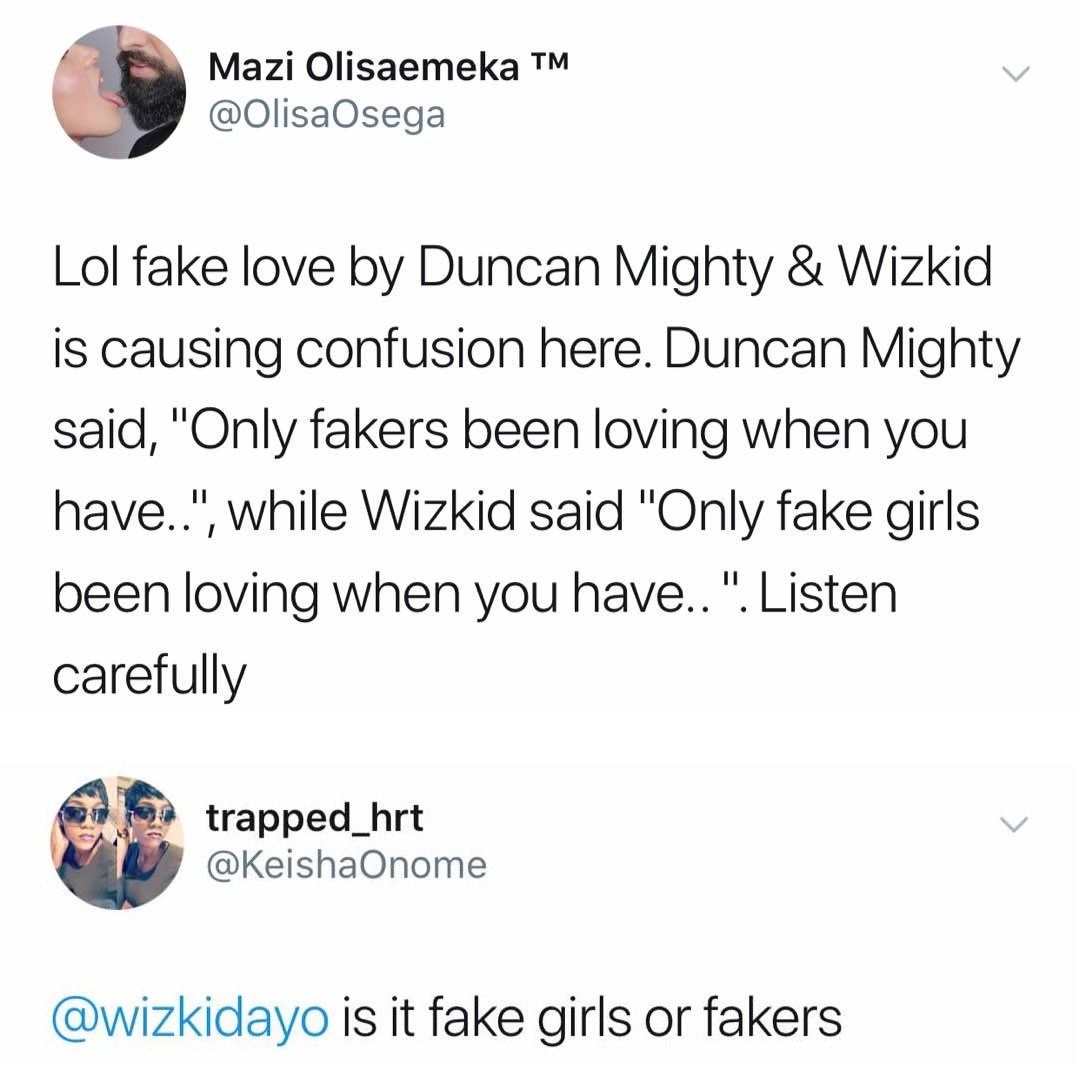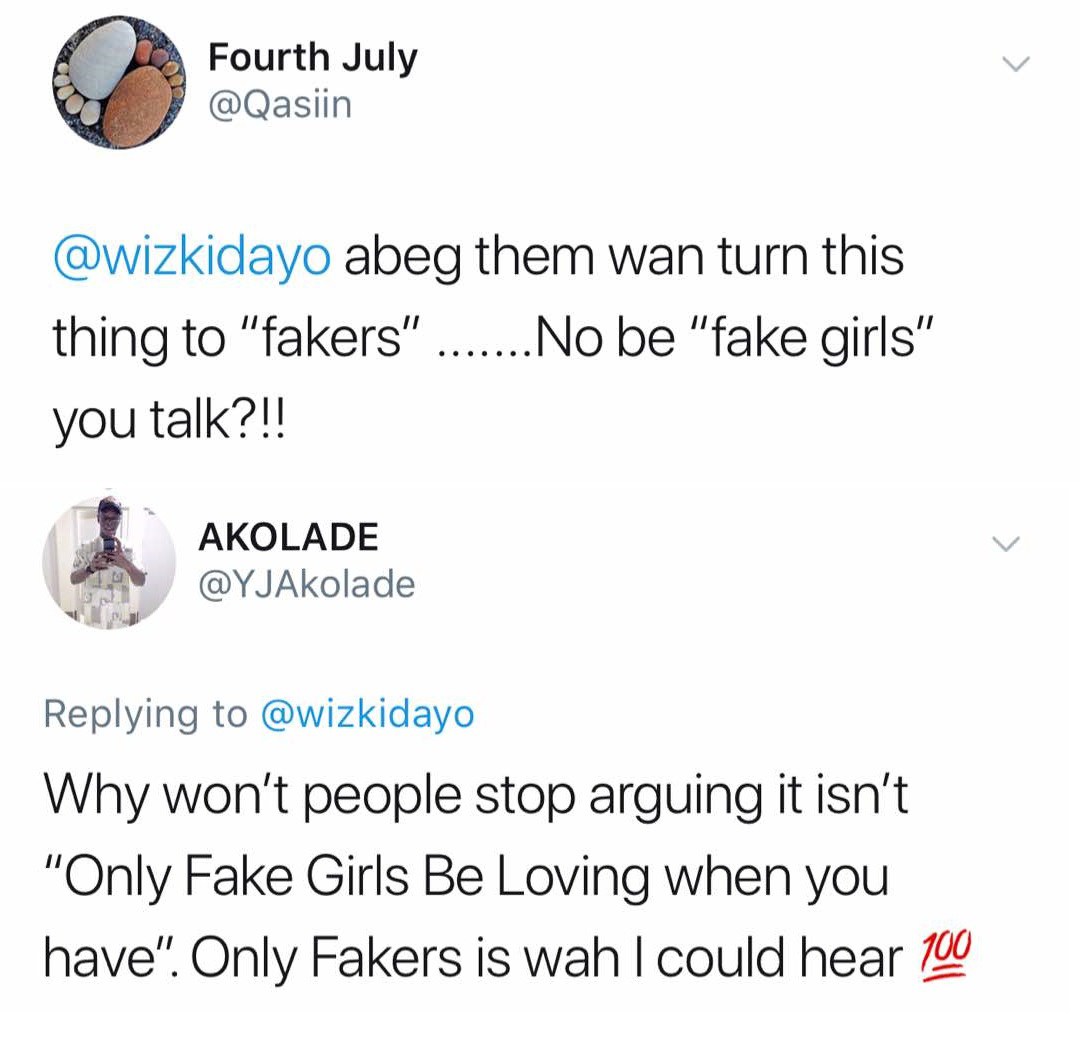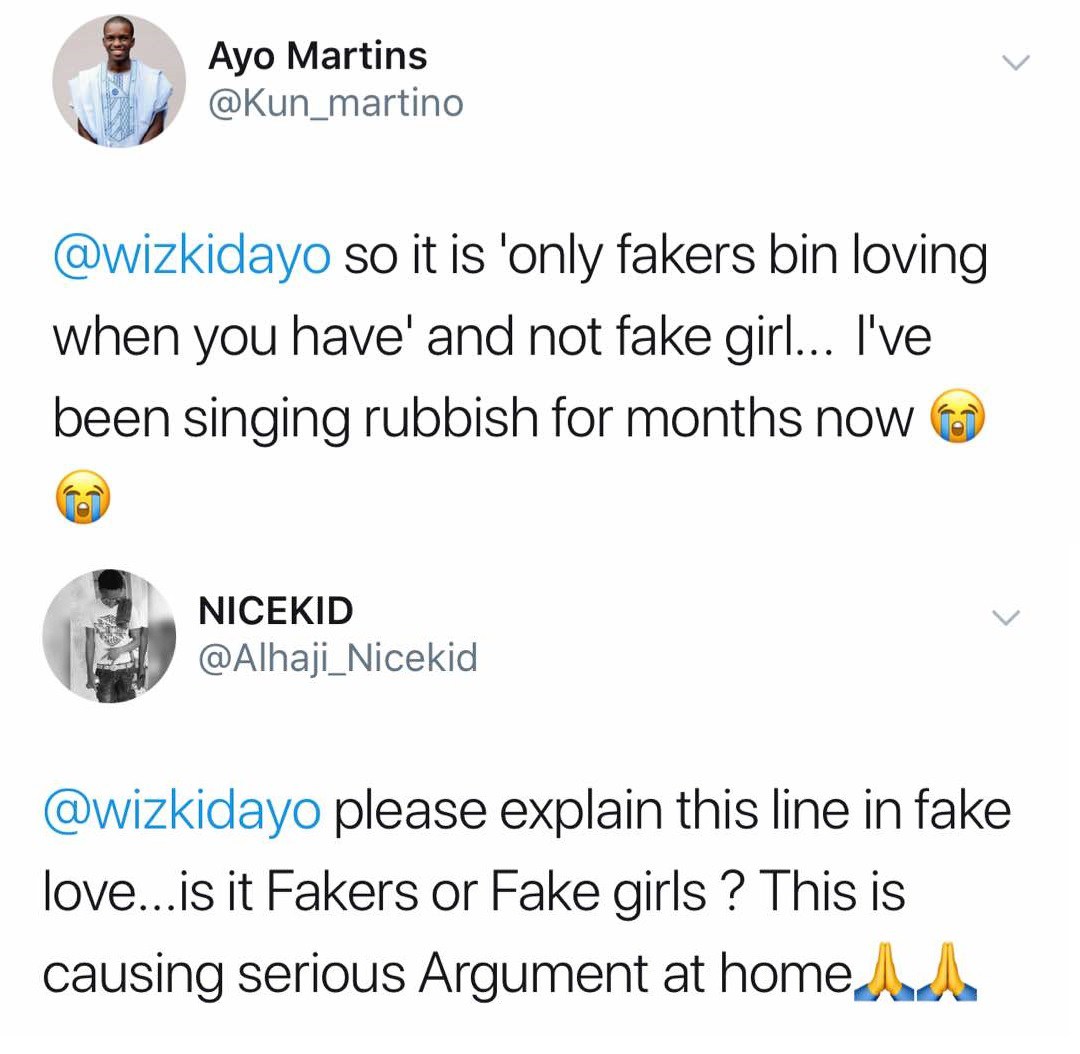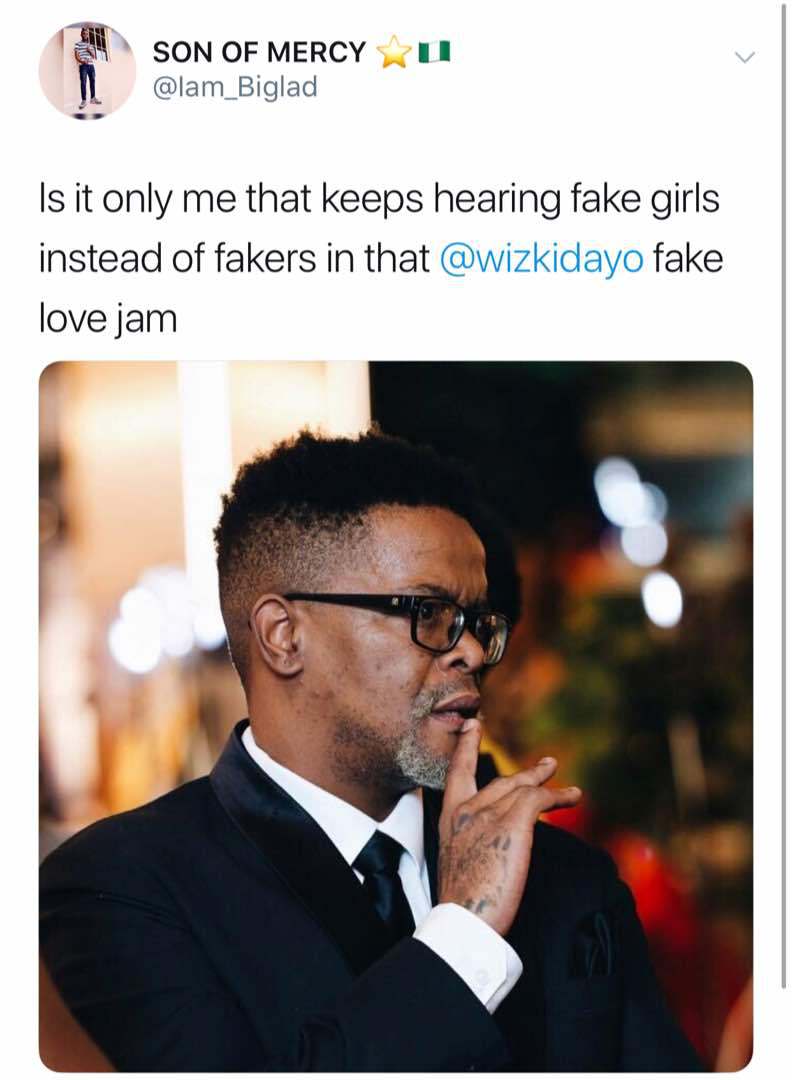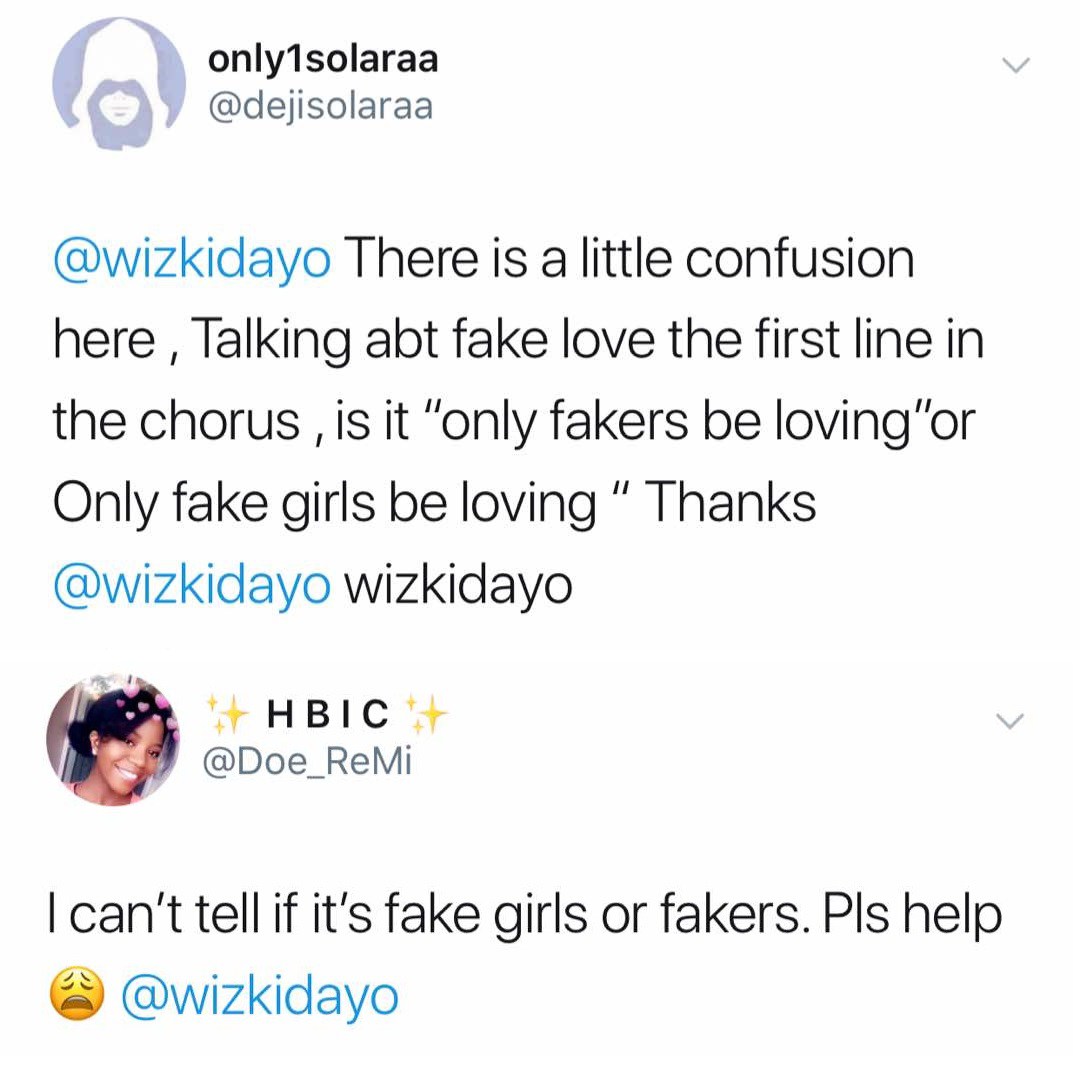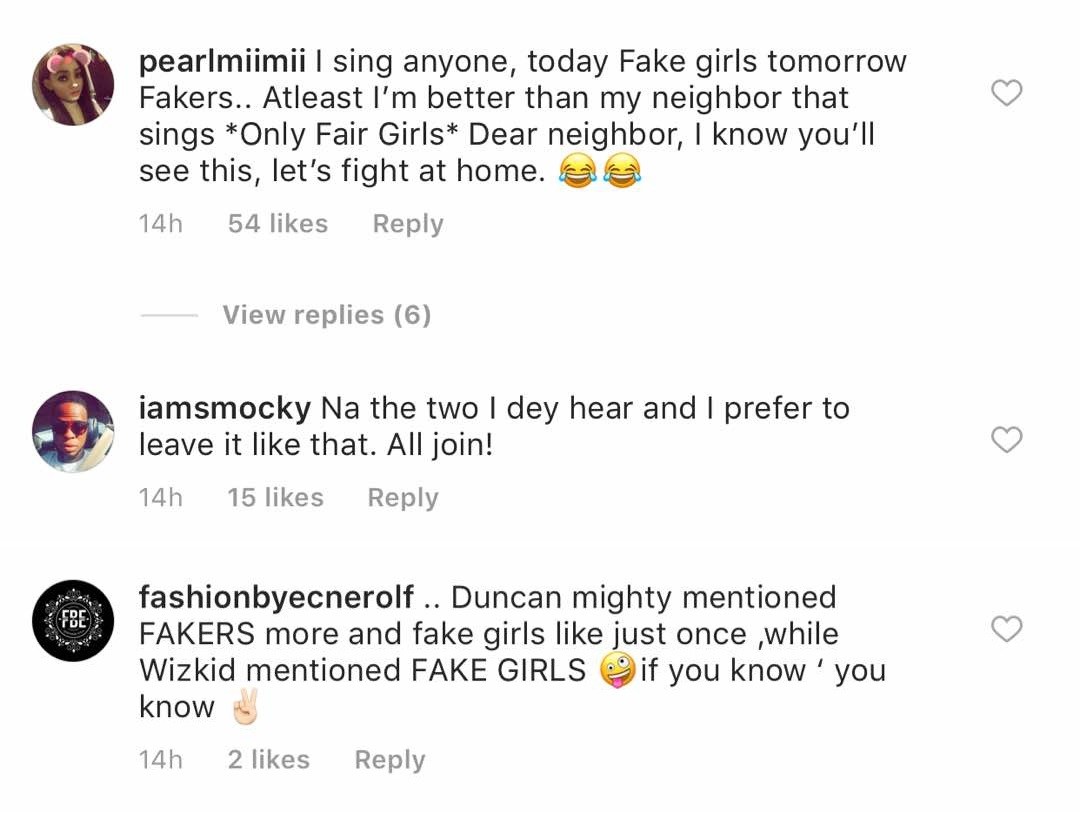 While we wait on Wizkid to officialy confirm if it was Fakers or Fake Girls, one thing we are sure of is he definitely wasn't saying 'Fair Girls'.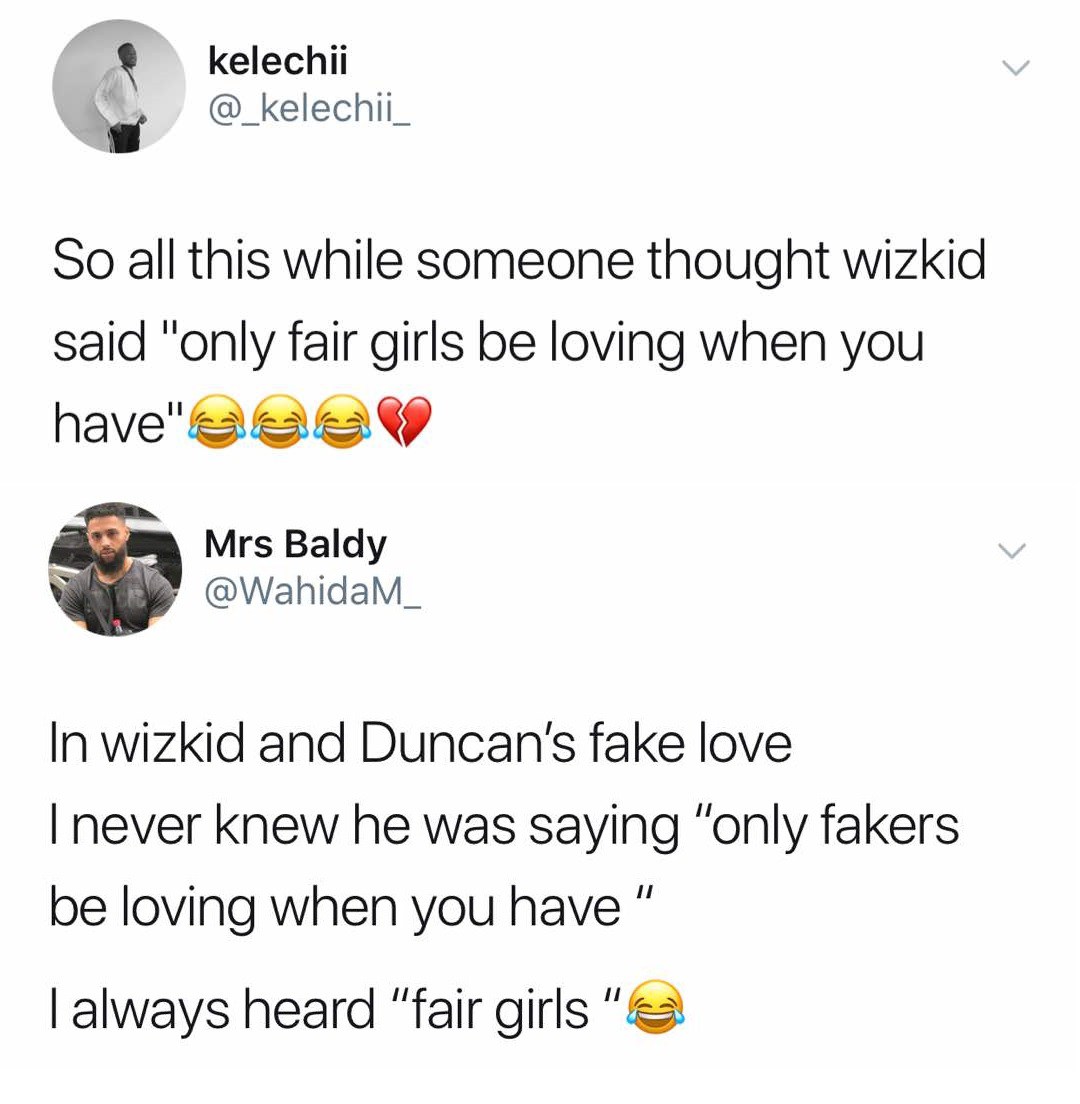 But it's worthy to point out that, Genius, a reputable lyrics website shows the lyrics as 'Fakers'. But looking at the context Fake Girls fits in perfectly.
Which one do you hear?