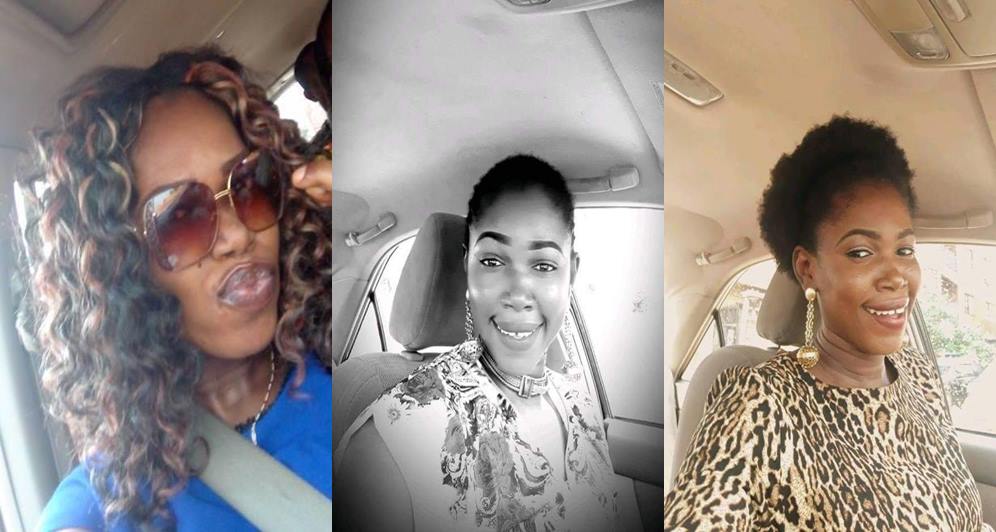 A Nigerian Lady simply identified as Angell Gabby on Facebook has taken to the platform to warn married ladies to hold their husband very well as small girl, Big God are everywhere and ready to snatch them.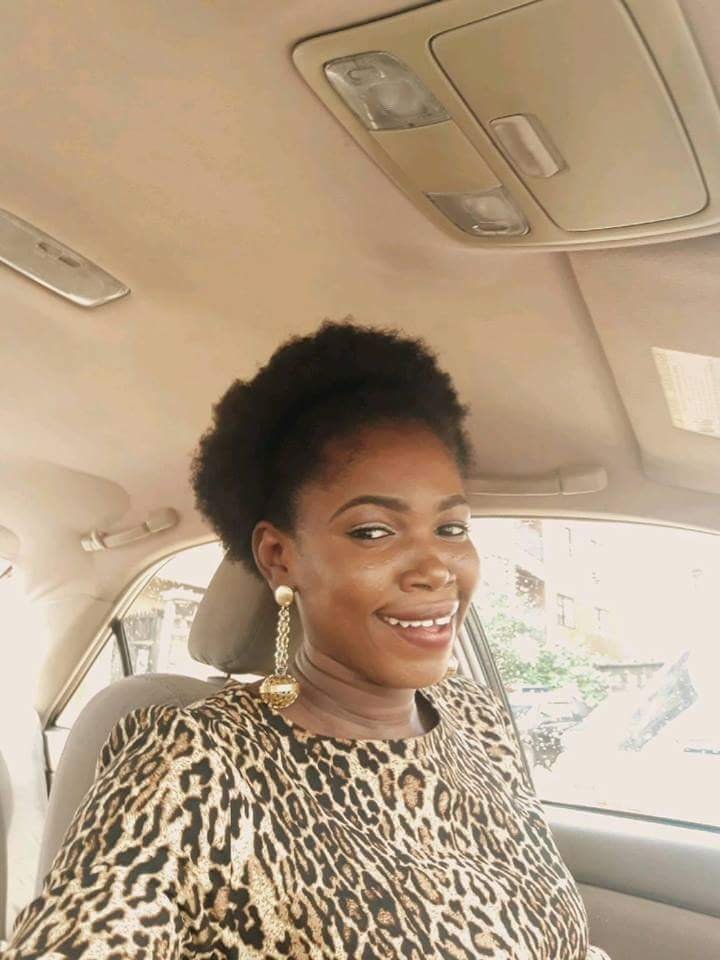 She wrote;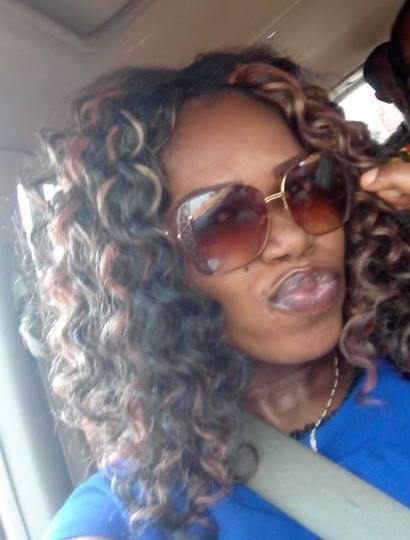 "My sister hold your boyfriend and your husband tight oo??? small girls with big and might god are every where now oo??????? I trust my God sha,they can never see mine???? thier god small and blind also ??????"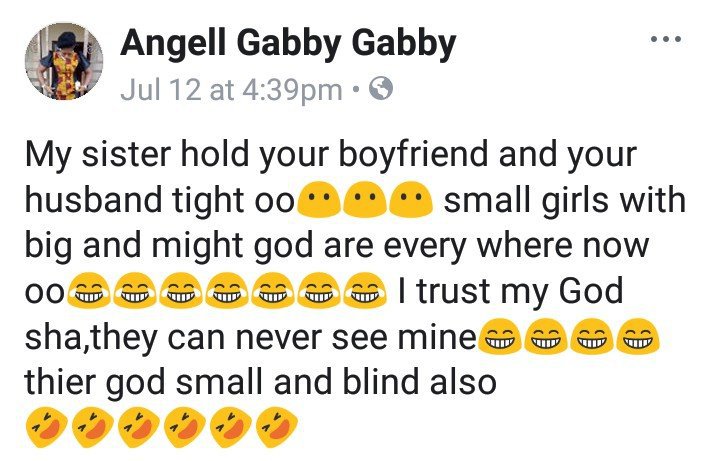 In case you still find it difficult understanding who a small girl with a big god is, Reno Omokri's tweet may enlighten you.
Reno Omokri:
"Before boast on social media that you're a #SmallGirlWithaBigGod, make sure you really have a big God, not a big boy boyfriend or Sugar Daddy. No matter how you spin it, a small girl with a big boy boyfriend or sugar daddy who foots the bills is a member of the oldest profession!"