About two days ago, the news of a lad hawking plantain in the middle of night went viral online after he was photoed sleeping in the streets with his plantains.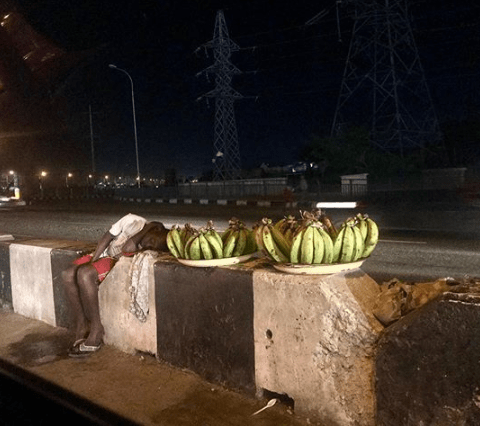 The photo was shared on Twitter and some kindhearted Nigerians quickly rallied around, looking for him to offer assistance.

Gracefully, he was found and it was discovered that he is 10-year-old Joseph from Akwa Ibom - it was also discovered that he hadn't eaten for 3 days before the photo was taken.

He was living in Lagos with a woman who took him from his poor parents with the promise of sending him to school. But after he got to Lagos, the woman sent him into the streets to work.

The Good Samaritans reached out to the boy's madam and she reportedly told them that they can take him if they want.

Former child actor, Williams Uchemba, was among those who rallied around to find and help the child - Williams, who is in Los Angeles had a video call with the boy and promised to offer assistance.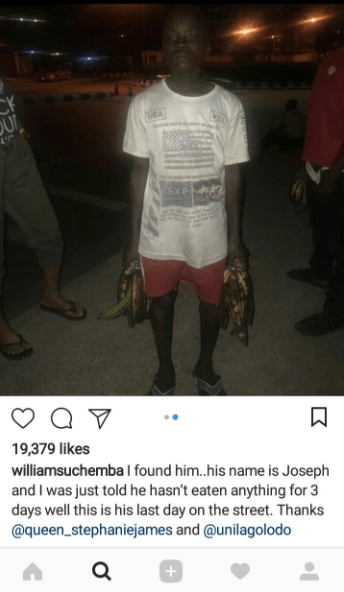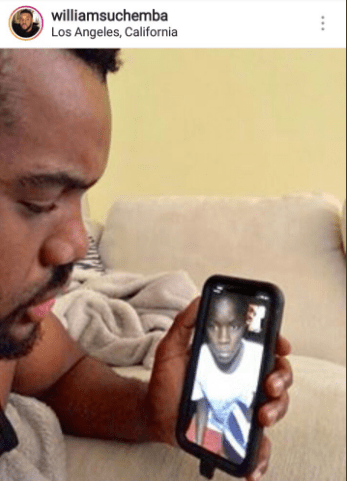 After Joseph was picked up off the streets, he was cleaned up, fed, and was put on a flight back to his hometown in Akwa Ibom. Some members of Uchemba's team accompanied him home to be reunited with his parents.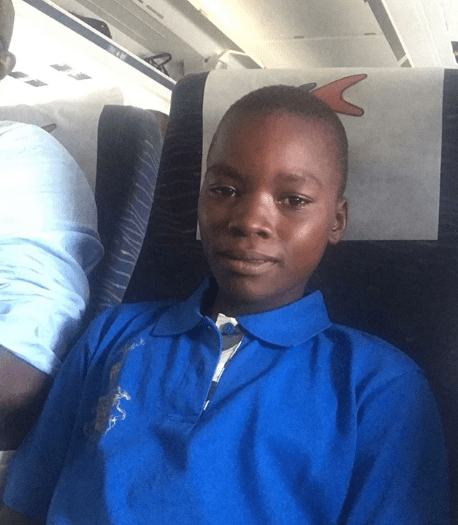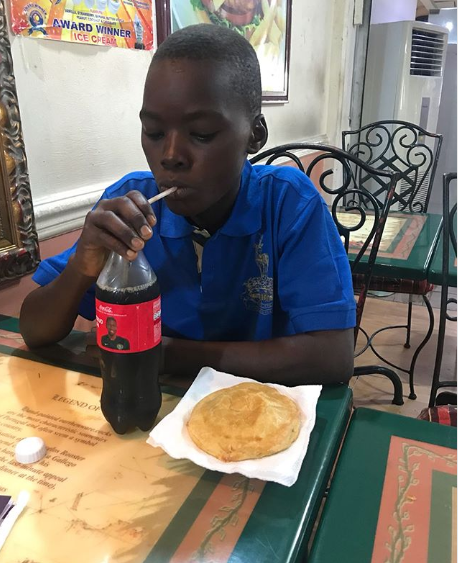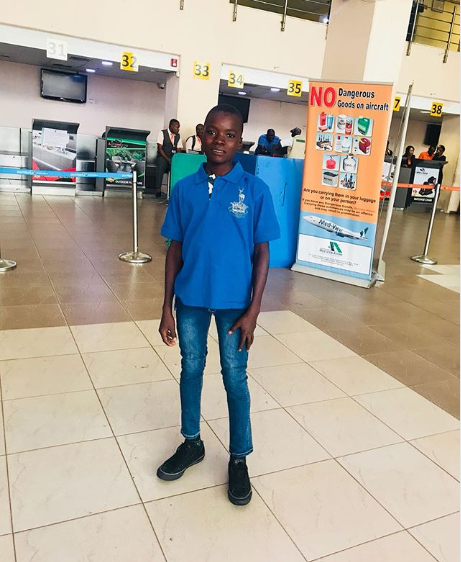 Now in a recent development, Joseph has started school after passing his entrance exam in flying colours.

Though public schools in his state of origin - Akwa Ibom - is free, the former plantain seller was enrolled in a private school so he could get quality education.