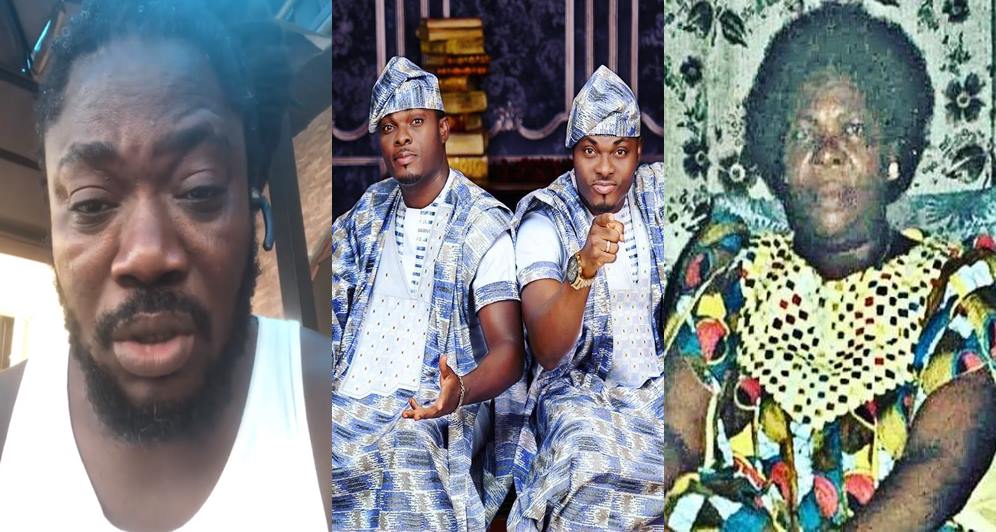 Veteran musician, Daddy Showkey who called out singing duo, Mamuzee Twins a few days ago for neglecting their mother for 17 years shared another video today.
This time, he's calling out an unknown pastor who called him this morning to delete the posts and videos he's made about the Mamuzee Twins or incure the wrath of God.
A very angry angry Daddy Showkey called the pastor a 'fake' man of God and home destroyer.
See the video below...
https://www.instagram.com/p/BkW5ZF_Hsmu/